Ecotap Homebox with cable Price and Specs
Added to the EV Database on 17 October 2023
Share Ecotap Homebox with cable
price (NEW) from:
750,00
$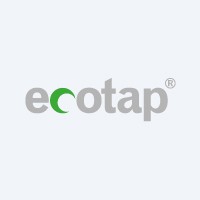 Ecotap Homebox with cable Review ⚡
Technical Specifications, Price and Review on the new Ecotap Homebox with cable.
Exploring the Ecotap Homebox with Cable: A Comprehensive Overview
Are you in the market for an advanced home charger for your electric vehicle that combines cutting-edge technology with user-friendly design? Look no further than the Ecotap Homebox with cable. In this detailed review, we will delve into the technical specifications, pricing details, and provide you with an in-depth look at the Ecotap Homebox, proudly manufactured in the Netherlands.
Introducing the Ecotap Homebox with Cable
| | |
| --- | --- |
| manufactured in | Netherlands |
| new from ($) | 750 |
| power (kW) | 22 |
| voltage | 220 |
| rated current (A) | 32 |
| cable length | unknown |
| connector type | Type 2 |
| simultaneous charging | 1 |
| IP rating | 54 |
The Ecotap Homebox, a revolutionary home charging solution, redefines the electric vehicle charging experience with its thoughtful and user-centric design. Crafted with precision from durable 2mm steel, this charger offers a seamless and direct connection to your electric vehicle through its flexible charging cable. Let's dive into the technical specifications of this innovative home charging solution.
Flexibility and Convenience
One of the standout features of the Ecotap Homebox is its adaptability to meet your specific charging requirements. You have the option to choose between an 11 kW or a high-powered 22 kW cable, both available in plug types 1 or 2. This flexibility ensures that you can tailor your charging experience to perfectly suit your electric vehicle's needs.
Installation Made Easy
The Homebox's user-centric design extends to its installation options. You can effortlessly mount it on a wall, keeping your charging setup neat and tidy. Alternatively, if you prefer, you can choose to install it on an optional steel upright for added convenience and accessibility.
Tailored User Experience
Ecotap understands that every electric vehicle owner has unique preferences and needs. To cater to a diverse range of users, the Homebox offers multiple versions, including push-button operation, charge card with registration, and even an option without any registration. This level of customization ensures that the Homebox aligns perfectly with your charging habits.
Safety and Efficiency at the Forefront
When it comes to charging your electric vehicle, safety and efficiency are non-negotiable. The Ecotap Homebox excels in both these aspects. It incorporates multiple electrical safeguards to ensure optimal charging while providing robust protection against power surges. Moreover, this charger is designed to handle a variety of electrical outputs, accommodating both single-phase and three-phase cabling setups. The built-in protection system guarantees the safety of both your vehicle and the charger, offering you peace of mind every time you charge.
Pricing
The Ecotap Homebox with cable is available at a competitive starting price of $750. Considering its advanced features, customizable options, and commitment to safety, this charger offers exceptional value for your investment.
Conclusion
In conclusion, the Ecotap Homebox with cable is a remarkable home charging solution that combines innovation, flexibility, and user-friendliness into one sleek package. With its impressive technical specifications, competitive pricing, and positive user reviews, it's evident that this charger is a top choice for electric vehicle owners. Whether you're a seasoned EV driver or just starting your electric journey, the Ecotap Homebox is designed to meet your unique charging needs. Elevate your EV charging experience and invest in the Ecotap Homebox today.