Shorepower Grizzl-E Home Level 2 EV Charging Station Price and Specs
Added to the EV Database on 31 October 2023
Share Shorepower Grizzl-E Home Level 2 EV Charging Station
price (NEW) from:
395,00
$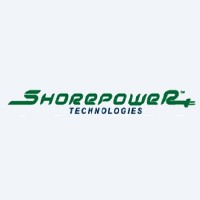 Shorepower Grizzl-E Home Level 2 EV Charging Station Review ⚡
Technical Specifications, Price and Review on the new Shorepower Grizzl-E Home Level 2 EV Charging Station.
Shorepower Grizzl-E Home EV Charger: The Ultimate Level 2 Charging Station
Electric vehicle owners are constantly on the lookout for efficient charging solutions, and the Shorepower Grizzl-E Home Level 2 EV Charging Station emerges as a formidable option. Let's dive into the attributes of this made-in-Canada charging marvel.
Technical Specifications: Power Meets Precision
The Shorepower Grizzl-E stands as a testament to robust engineering with its impressive 24 kW power output.
| | |
| --- | --- |
| manufactured in | Canada |
| new from ($) | 395 |
| power (kW) | 24 |
| voltage | 220 |
| rated current (A) | 40 |
| cable length | 7.3 |
| connector type | Level 2, SAE J1772 |
| simultaneous charging | 1 |
| IP rating | IP67 |
The device operates on a 220-volt system with a rated current of 40 amps, ensuring your electric vehicle gets back on the road swiftly. Accompanied by a 7.3-meter cable and equipped with a standard Level 2, SAE J1772 connector, this charger is compatible with all electric vehicles (EVs) and plug-in hybrid electric vehicles (PHEVs) sold in North America.
Build Quality: Durable and Dependable
Encased in a durable metal enclosure with an IP67 rating, the Shorepower Grizzl-E charger is both water-resistant and fire-resistant, crafted to withstand the rigors of Canadian weather. Its robust build quality is complemented by a suite of safety features, including over-current, over-voltage, under-voltage, and over-temperature protections, among others.
Charging Capabilities: Efficiency at Its Core
What sets the Grizzl-E charger apart is the speed and flexibility it offers. With adjustable amperage settings of 40A, 32A, 24A, and 16A, it caters to various charging needs and circuit breaker capacities. At its peak 40A setting, it promises a charging rate of approximately 28-30 miles per hour, ensuring that your vehicle is charged and ready to go in no time.
Installation and Usability: Simplified for Your Convenience
Installation is a breeze with the Grizzl-E. Avoid hefty installation fees by simply setting up a standard NEMA 06-50R outlet to accommodate this charger. Its transportable design allows you to detach and move the unit effortlessly, making it a versatile charging solution for EV owners.
Cost and Incentives: Maximizing Your Investment
Priced at a competitive $395, the Shorepower Grizzl-E charger not only promises exceptional performance but also represents great value for money. It's worth noting that it qualifies for federal rebate programs, allowing for further financial benefits upon purchase.
Final Verdict: A Smart Choice for EV Owners
With its high power output, superior build quality, flexible charging rates, easy installation, and competitive pricing, the Shorepower Grizzl-E Home Level 2 EV Charging Station is an excellent choice for EV and PHEV owners. Whether you're weathering the Canadian cold or simply seeking a reliable home charging station, the Grizzl-E delivers on all fronts.