Tritium 75kW DC fast charger Price and Specs
Added to the EV Database on 11 October 2023
Share Tritium 75kW DC fast charger
price (NEW) from:
35000,00
$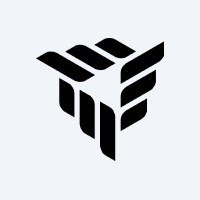 Tritium 75kW DC fast charger Review ⚡
Technical Specifications, Price and Review on the new Tritium 75kW DC fast charger.
Charging Beyond Boundaries: Welcome the Tritium RTM 75kW DC Fast Charger
Stepping into the vanguard of electric vehicle (EV) charging solutions is Tritium's RTM 75kW DC Fast Charger. Conceptualized and brought to life in Australia, this charger isn't just a machine—it's a paradigm shift. Embodying efficiency, scalability, and superior design, Tritium's latest innovation exemplifies what the future of EV charging should resonate with.
An Investment in Tomorrow: Price and Exceptional Value Proposition
| | |
| --- | --- |
| manufactured in | Australia |
| new from ($) | 35000 |
| power (kW) | 75 |
| voltage | 380 |
| rated current (A) | 200 |
| cable length | 3.6 |
| connector type | CCS1; CCS2; CHAdeMO |
| simultaneous charging | 3 |
| IP rating | 65 |
With an investment of $35,000, the Tritium RTM 75kW DC Fast Charger unfurls a realm of possibilities, manifesting a perfect amalgamation of state-of-the-art technology, unparalleled convenience, and future-proofed adaptability. Delving into its myriad features showcases its formidable capabilities.
Charging At Its Pinnacle: Unraveling the Technical Specifications
The core of the Tritium RTM 75kW DC Fast Charger pulsates with dynamic specifications poised to serve a diverse array of EVs:
Power: A staggering 75 kW
Voltage: 380V
Rated Current: A formidable 200A
Cable Length: An optimal 3.6 meters
Connector Variability: Broad compatibility with CCS1, CCS2, and CHAdeMO
Simultaneous Charging: Accommodating up to three EVs
IP Rating: Weather-ready with an IP65 rating
Modular Scalable Charging (MSC): The Game-Changer
The RTM 75kW's showstopper is its pioneering Modular Scalable Charging (MSC) hardware platform. This cutting-edge technology encapsulates the very essence of modularity and scalability. Maintenance is no longer an ordeal, but a swift, hassle-free experience, thanks to power units tailored for single-person operation. The fieldwork has been streamlined as unit swapping is rendered seamless, ensuring that the charger remains up and running, maximizing uptime.
Efficiency Epitomized: Dual Cables and More
Fusing efficiency with utility, the RTM 75kW sports twin cables, empowering users to charge two EVs concurrently. This genius integration amplifies throughput while drastically reducing waiting periods, making EV charging a swift, enjoyable experience rather than a tedious wait.
Built for the Extremes: Performance Across Diverse Climates
Crafted to withstand the test of time and the elements, the RTM 75kW's resilience shines as it delivers consistent performance in a vast array of climatic conditions. Whether it's the bone-chilling cold of -35°C or the sweltering heat soaring up to +50°C, this charger remains unwavering in its commitment to charge your EV.
Final Thoughts: Tritium – Pioneering a Charged Tomorrow
Tritium doesn't merely design chargers; it envisions and materializes the future of EV charging. The RTM 75kW DC Fast Charger is not just a product; it's a statement of what the nexus of technology, design, and sustainability can achieve. With each charge, it not only powers vehicles but also propels the narrative of a cleaner, efficient, and sustainable future.
Electrify your journeys with Tritium, where innovation meets revolution.