ZAPPI EV charger 2H22TB Price and Specs
Added to the EV Database on 11 October 2023
Share ZAPPI EV charger 2H22TB
price (NEW) from:
1350,00
$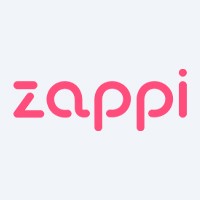 ZAPPI EV charger 2H22TB Review ⚡
Technical Specifications, Price and Review on the new ZAPPI EV charger 2H22TB.
Introducing ZAPPI EV Charger 2H22TB: Beyond Conventional Charging
The epoch of electric vehicle (EV) charging has been redefined with the entrance of the ZAPPI EV Charger 2H22TB. This isn't a mere progression but a radical leap, where the world of sustainable energy meets the demands of modern-day electric motoring. Made with meticulous precision in the Netherlands, ZAPPI's cutting-edge creation isn't just a device; it's an ethos for a greener tomorrow.
Affordability Meets Functionality: Price and Value Proposition
| | |
| --- | --- |
| manufactured in | Netherlands |
| new from ($) | 1350 |
| power (kW) | 7.3 |
| voltage | 220 |
| rated current (A) | 32 |
| cable length | 6.5 |
| connector type | Type 2 |
| simultaneous charging | 1 |
| IP rating | unknown |
Priced at a compelling $1350, the ZAPPI EV Charger 2H22TB extends beyond its monetary value, encapsulating a universe of technological and environmental benefits. To truly fathom its offering, one must explore its multifaceted features and understand its groundbreaking advantage.
The Power Nexus: A Look at the Technical Specifications
At the heart of the ZAPPI EV Charger 2H22TB lies a potent and dynamic technical structure, ready to serve the modern electric motorist:
Power: 7.3 kW
Voltage: 220V
Rated Current: 32A
Cable Length: A versatile 6.5 meters
Connector Type: Standardized Type 2
Simultaneous Charging: Singular focus
IP Rating: Yet to be divulged
Sustainable Charging: A Symphony of Solar and Wind
The crowning jewel of the ZAPPI EV Charger 2H22TB lies in its unique ability to leverage renewable energy sources. By integrating with your Solar PV or wind generation system, ZAPPI introduces you to the world of 100% FREE energy charging. As the sun graces the skies, your vehicle draws power directly from solar arrays, making every journey a testament to sustainable mobility. By night, ZAPPI intelligently pivots to the grid, utilizing the most economical energy rates available, ensuring you are always charged and ready to go.
A World at Your Fingertips: myenergi APP Integration
With the accompanying myenergi APP, the user experience ascends to unparalleled heights. Seamlessly manage your charging preferences, monitor energy sources, and tap into a universe of sustainable driving, all through the intuitive and user-friendly interface of the app.
Versatility at its Core: Ready for Every Energy Source
For those yet to embark on the renewable energy journey, the ZAPPI EV Charger 2H22TB is prepared. As a standard EV charger, it's poised to harness energy from the grid. And when the time arrives for integration with solar or wind systems, ZAPPI stands ready, ensuring a smooth transition to sustainable charging.
In Conclusion: ZAPPI - Crafting the Future of EV Charging
ZAPPI, as a manufacturer, doesn't merely produce chargers; it crafts gateways to sustainable futures. With the EV Charger 2H22TB, the horizon of what EV charging encompasses has been expanded, integrating modern technology with environmental consciousness. It's not just about moving from point A to B; it's about making every journey a stride towards a sustainable, eco-friendly future.
Ride with ZAPPI, where every charge is a commitment to the planet.