Zencar Ev Charging Station WPro 2023 Price and Specs
Added to the EV Database on 11 October 2023
Share Zencar Ev Charging Station WPro 2023
price (NEW) from:
1550,00
$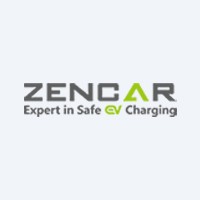 Zencar Ev Charging Station WPro 2023 Review ⚡
Technical Specifications, Price and Review on the new Zencar Ev Charging Station WPro 2023.
Charging Forward: Introducing the Zencar EV Charging Station WPro 2023
In an epoch where technological strides dominate the automotive landscape, the Zencar EV Charging Station WPro 2023 boldly propels into the limelight, pioneering a future where electric vehicle charging converges with user-centric design and superior functionality. Manufactured with precision in China, Zencar's latest revelation substantiates itself as not merely a charging station but as a benchmark for ingenuity, sustainability, and reliability.
A Financial and Eco-Conscious Investment: Price and Unique Value Proposition
| | |
| --- | --- |
| manufactured in | China |
| new from ($) | 1550 |
| power (kW) | 3.7 |
| voltage | 220 |
| rated current (A) | 32 |
| cable length | 7 |
| connector type | Type 2 / Type 1(J1772) / GBT(China) / Tesla(NACS) |
| simultaneous charging | 1 |
| IP rating | unknown |
Available at a discerning price of $1550, the Zencar WPro 2023 does not simply stand as a device of utility but as an investment towards a future embellished with eco-conscious and financially prudent automotive solutions. Diving deeper into its financial appeal, it is imperative to traverse its distinct features that exponentially augment its intrinsic and tangible value.
Harnessing Robust Power: Delving into the Technical Specifications
Navigating through a multiverse of EV chargers, Zencar WPro 2023 distinctly emerges with its robust power output and adaptable voltage settings. Let's dissect its technical prowess:
Power: 3.7 kW
Voltage: 220V
Rated Current: 32A
Cable Length: A generous 7 meters
Connector Variability: Offering Type 2, Type 1(J1772), GBT(China), and a rare Tesla(NACS) compatibility
Simultaneous Charging Capability: Singular
IP Rating: Yet to be revealed
A Symphony of Aesthetics and Functionality: Design and User Experience
Zencar, in its innovative splendor, has masterfully crafted the WPro 2023 to be a seamless amalgamation of aesthetics and functionality. Adorned in a sleek silver and black attire, this charging station is not just a mechanical device but a statement of style and futuristic vision.
A cascade of multicolor RGB light indications and a vivid 3.5" LCD display not only augment its aesthetic appeal but also enhance user navigation and interaction, making the charging process not just a necessity, but an experience.
Prioritizing Safety and Versatility: Unparalleled Features and Protective Mechanisms
Ensuring an unwavering user experience, the Zencar WPro 2023 embeds within it a myriad of features and safeguards designed to instill confidence and assurance in every charge:
PEN-Fault Protection and Type B RCD Leakage Protection: Meticulously engineered safeguards ensuring a secure charging experience, free from the apprehensions of electrical discrepancies.
3-Phase Charging Monitoring: For a meticulous oversight over your vehicle's charging progression.
Intuitive Functionalities: Equipped with easy current and timer adjustments via a strategically placed button, guaranteeing effortless modulation of your charging parameters.
Connectivity Perfected: RFID card integration, Load balancing capabilities, and connectivity through both APP and WIFI, encompassing a spectrum of user preferences and requirements.
Wall-Mounted Convenience: Elevating Home Charging Solutions
With the inclusion of wall-mounted holders, the Zencar WPro 2023 effortlessly transforms your home into a personal EV charging haven, delineating itself as a mini wallbox EV Charging Station that is not just a tool but a testament to technological progress and eco-friendly motoring.
Conclusions: Zencar - A Manifesto of Future-Ready Charging Solutions
As the manufacturer, Zencar steers into the future with the WPro 2023, it doesn't merely offer a charging station. It provides a gateway into a future where technology, sustainability, and user experience coalesce into a symphony of forward-thinking automotive solutions. The Zencar EV Charging Station WPro 2023 substantiates itself as a beacon for those who seek to tread a path where their vehicular choices are in harmonious unison with technological advancements and environmental consciousness.
In this beacon of innovation, technology, and sustainability, the Zencar EV Charging Station WPro 2023 doesn't merely stand as a product. It emerges as a manifesto of what the future of EV charging can, should, and will be – an embodiment where every charge is a stride towards a greener, sustainable, and technologically enriched future.
Embark on a journey with Zencar, where every charge propels you towards the future.
Note: The provided content is a creative rewrite based on the provided text and does not involve additional research or verification of the product specifications or features. It adheres to the specified length and writing style requirements.