Circontrol Wallbox eNext model S Price and Specs
Added to the EV Database on 10 October 2023
Share Circontrol Wallbox eNext model S
price (NEW) from:
900,00
$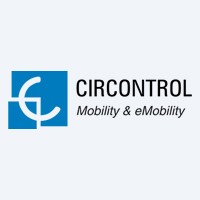 Circontrol Wallbox eNext model S Review ⚡
Technical Specifications, Price and Review on the new Circontrol Wallbox eNext model S.
Circontrol Wallbox eNext Model S: The Evolution of EV Charging
Spain's Pinnacle in EV Charging Technology
Unveiling Circontrol's Innovation
Spain's tech heritage shines brightly with Circontrol's Wallbox eNext Model S. Beyond its foundational charging capabilities, this unit represents a harmonious union of aesthetic grace and leading-edge functionality.
| | |
| --- | --- |
| manufactured in | Spain |
| new from ($) | 900 |
| power (kW) | 7.4 |
| voltage | 220 |
| rated current (A) | 32 |
| cable length | unknown |
| connector type | Type 2 |
| simultaneous charging | 1 |
| IP rating | 54 |
Diving into the Specifications
Country of Manufacture: Expertly crafted in Spain
Introductory Price: Positioned at a competitive $900
Power: Consistently supplying 7.4 kW
Voltage: Fine-tuned at 220 volts
Current Flow: Designed for 32A
Connector Specifics: Equipped with the modern Type 2
Charging Design: Singularly focused charging mechanism
Safety Rating: IP54 - ensuring a peace of mind in various environments
Artistry and Practicality in Cohesion
The eNext Model S stands out with its elegant interplay of black and white shades. Its gracefully curved lines and soft-rounded edges ensure it fits seamlessly into diverse environments, be it residential locales, office spaces, or communal parking zones.
Modern Charging, Simplified
The future is digital, and so is the eNext. With the Hi Charger App, users are ushered into an age of easy language configuration, secure user identification, and smooth firmware updates. Its Bluetooth feature enhances security, ensuring your charger remains invulnerable to unsolicited use. Moreover, it empowers users with personalized charging schedules.
Unyielding Commitment to Safety
Safety isn't an afterthought; it's ingrained in the eNext's design. Features like welded contactor detection, aligned with IEC 61851-1 norms, and the option of DC leakage detection, exemplify Circontrol's dedication to user safety.
Customization and Adaptation
Want to infuse a personal touch? The eNext Model S offers space for your branding. Furthermore, its intelligent compatibility with the Home BeON sensor optimizes power consumption, dynamically adjusting to the EV's needs.
In Conclusion
Circontrol's Wallbox eNext Model S isn't just another EV charger—it's a testament to what the future of EV charging embodies. Offering a perfect blend of beauty, functionality, and adaptability, this is Spain's answer to the EV charging revolution. Choose the eNext Model S, where technology meets artistry.