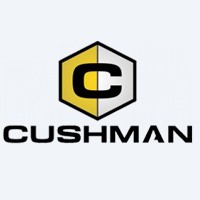 Cushman Manufacturing Company
Electric Golfcarts Producers Category in the EV database.
---
About Cushman Company
⚡ Electric Golfcarts Manufacturing Company.
In the realm of electric golfcart manufacturing, the name that has redefined innovation and quality is Cushman. This company, a humble venture of two cousins who started their journey in 1901 with the manufacturing of farm machinery and two-cycle boat engines, has grown into an industry titan with an extensive range of utility vehicles.
Cushman's Historical Contributions
Their roots stretch back to the eras of World War I and II. Cushman's contribution was not limited to providing farming solutions alone. During the tumultuous times of World War I, the company became a pivotal entity, providing two- and four-horsepower engines. These engines were widely used to operate essential equipment such as water pumps, cream separators, washing machines, and wood saws.
When World War II rolled in, Cushman showcased its diversity by switching gears and manufacturing scooters for the Navy, the Army, and the Army Air Force. Today, after more than a century since the first engine was shipped from their Lincoln, Nebraska plant, the Cushman brand remains synonymous with dependability and ruggedness across numerous industries.
Present Day Manufacturing Excellence at Cushman
Currently, under the broad wing of Textron Specialized Vehicles in Augusta, Georgia, the Cushman brand vehicles are manufactured in a state-of-the-art, recently-expanded 700,000-square-foot facility.
Textron Specialized, a subsidiary of the renowned Textron, is recognized globally for its cutting-edge transportation solutions and manufacturing excellence. This partnership has enabled the Cushman brand to expand further and continue its growth trajectory, establishing its firm foothold in the industry.
The Cushman Brand: An Epitome of Quality and Dependability
The Cushman brand has continued to build on its legacy of delivering high-quality, heavy-duty industrial material carriers, reliable utility vehicles, and comfortable personnel transport vehicles. It remains committed to its mission of providing industrial-grade solutions to a diverse range of sectors.
Explore the Electric Vehicle Range by Cushman
The strength of Cushman lies not just in their legacy, but also in their ability to innovate and adapt. Embracing the future of sustainable transportation, Cushman has extended its expertise to electric vehicles, leading the industry with a unique blend of comfort, durability, and eco-friendliness.
From their humble beginnings, Cushman has stayed true to its roots while propelling forward, ready to face the future challenges of the electric vehicle industry. The company continues to be a beacon of innovation, a testament to what hard work, perseverance, and unwavering commitment to quality can achieve.
To experience the excellence of Cushman, explore their impressive range of electric vehicles. A journey with Cushman not only assures unparalleled performance but also an unwavering commitment to sustainable and innovative solutions.
View all Products Produced by "Cushman"
(where we publish the EV description and EV specs for each model)
---
Share the Cushman Company page in Social media:
Producer Categories
Choose Manufacturer
New Manufacturing Companies in the MOTORWATT EV Database:
More EV Producers in the Database: