Johammer Manufacturing Company
Electric Motorcycles Producers Category in the EV database
---
Share the Johammer Company page in Social media: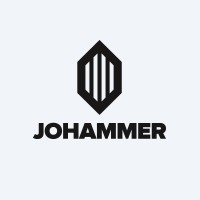 About Johammer Company
⚡ Electric Motorcycles Manufacturing Company.
Johammer is not just another electric motorcycle manufacturer – it is a testament to consistently implemented innovation and a completely reimagined concept. Breaking away from conventional motorcycle designs, Johammer stands out with its unique aesthetics and groundbreaking approach. Recognizing that simply placing an electric motor in a traditional motorcycle framework would be shortsighted, Johammer has ventured into uncharted territory. By pushing boundaries and pioneering advancements in various areas, Johammer has crafted a remarkable assortment of electric motorcycles that redefine the possibilities of electric mobility.
Innovation in Design and Technology
The Power of Redesign
Johammer has demonstrated that true innovation involves thinking beyond the ordinary. Every aspect of their electric motorcycles has been meticulously reimagined to serve the user in the most exceptional way possible. Johammer motorcycles not only look different, but they also challenge conventional design norms, resulting in a truly unique and futuristic aesthetic that catches the eye and sparks curiosity.
Rear-Wheel Integration and Maintenance-Free Drive
Johammer has taken significant strides in optimizing their electric motorcycles' performance and user experience. The electronic drive and controller have been seamlessly integrated into the rear wheel, ensuring a sleek and clean design while reducing maintenance requirements. This integration enhances the motorcycle's efficiency and delivers a smooth and hassle-free ride.
Cutting-Edge Battery Development
Johammer has achieved a remarkable milestone in battery development, positioning itself as a leader in the field of electromobility. Their dedication to progress has resulted in specifications that surpass those of any other motorcycle manufacturer in the world. By pushing the boundaries of battery technology, Johammer motorcycles offer impressive range and performance, setting new standards for electric motorcycles.
Environmentally Conscious Riding Experience
Noise-Free and Pollution-Free Riding
Johammer recognizes that gliding through the landscape on a motorcycle should not come at the expense of peace, tranquility, and clean air. By embracing electric mobility, Johammer motorcycles offer a noise-free and pollution-free riding experience. Cyclists and tourists can enjoy the scenic surroundings without any disturbance, while the air remains free from harmful emissions.
Advancing Electromobility
Johammer is a driving force in advancing electromobility and reshaping the perception of electric motorcycles. Their commitment to sustainable transportation goes beyond design and aesthetics. By delivering cutting-edge electric motorcycles, Johammer inspires individuals to embrace eco-friendly mobility solutions and contribute to a greener future.
Explore the Electric Motorcycle Collection
Discover the exceptional range of electric motorcycles offered by Johammer. Each motorcycle showcases the company's dedication to innovation, design, and sustainable mobility. From the reimagined aesthetics to the groundbreaking technology, Johammer motorcycles offer a riding experience that is truly extraordinary.
Conclusion
Johammer Company stands as a beacon of innovation and reimagination in the realm of electric motorcycles. By daring to break new ground and challenge conventional norms, Johammer has crafted a collection of electric motorcycles that defy expectations. With an unwavering commitment to design excellence, cutting-edge technology, and environmentally conscious mobility, Johammer is redefining what electric motorcycles can be. Explore the collection of electric vehicles from Johammer and experience the future of sustainable and exceptional riding.
View all Products Produced by "Johammer"
(where we publish the EV description and EV specs for each model)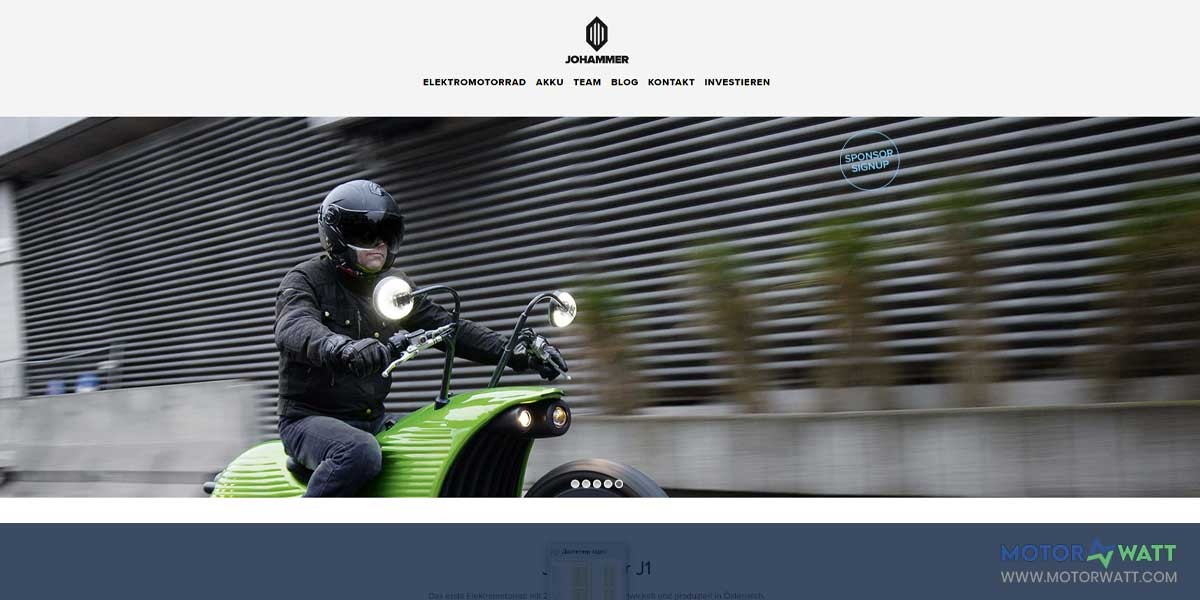 ---
---
New Manufacturing Companies in the MOTORWATT EV Database:
More EV Producers in the Database: