TUATARA Manufacturing Company
Electric Trucks Producers Category in the EV database
---
Share the TUATARA Company page in Social media: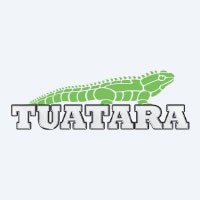 About TUATARA Company
⚡ Electric Trucks Manufacturing Company.
TUATARA: Pioneering Electric Trucks for Versatile Terrain
TUATARA is a prominent electric truck manufacturing company that prides itself on producing robust and versatile vehicles. Drawing comparisons to the iconic 1950s Land Rover and the Willys Jeep, the TUATARA embraces its heritage while pushing the boundaries of off-road capabilities. With its exceptional performance, the TUATARA is well-equipped to conquer challenging terrains without the need for a running start. By utilizing its big fat high-grip tires and differential lock on each axle, the TUATARA UTV VEHICLE effortlessly climbs steep inclines.
Robust and Versatile Electric Trucks
TUATARA specializes in the production of electric trucks designed to excel in various terrains. Let's explore some of the notable products produced by TUATARA:
TUATARA Off-Road Truck: The TUATARA Off-Road Truck combines ruggedness and versatility to tackle demanding terrains. With its powerful electric drivetrain and specialized features such as high-grip tires and differential locks, this truck offers exceptional off-road performance for various applications.

TUATARA Utility Truck: The TUATARA Utility Truck is designed to provide reliable transportation and hauling capabilities in challenging environments. Whether it's traversing rough terrains or carrying heavy loads, this electric truck offers durability and functionality to meet the demands of utility operations.
Embracing Tradition and Innovation
TUATARA embraces the comparisons to the iconic Land Rover and Willys Jeep, recognizing their significance in off-road vehicle history. While drawing inspiration from these classics, TUATARA combines tradition with innovative electric technology to create cutting-edge electric trucks. By integrating advanced electric drivetrains and specialized components, TUATARA's vehicles deliver enhanced performance, efficiency, and sustainability.
Conquering Challenging Terrain
The TUATARA UTV VEHICLE is engineered to conquer steep climbs with ease. Its low gear and powerful drivetrain allow for confident ascents, supported by its high-grip tires and differential lock on each axle. With these features, the TUATARA effortlessly reaches the summit, providing drivers with a smooth and controlled off-road experience.
Conclusion
TUATARA, a pioneering electric truck manufacturing company, combines tradition, innovation, and exceptional off-road performance. With its robust and versatile electric trucks, TUATARA offers reliable transportation and hauling capabilities in challenging terrains. Embrace the spirit of adventure and conquer the most demanding landscapes with TUATARA's cutting-edge electric vehicles.
View all Products Produced by "TUATARA"
(where we publish the EV description and EV specs for each model)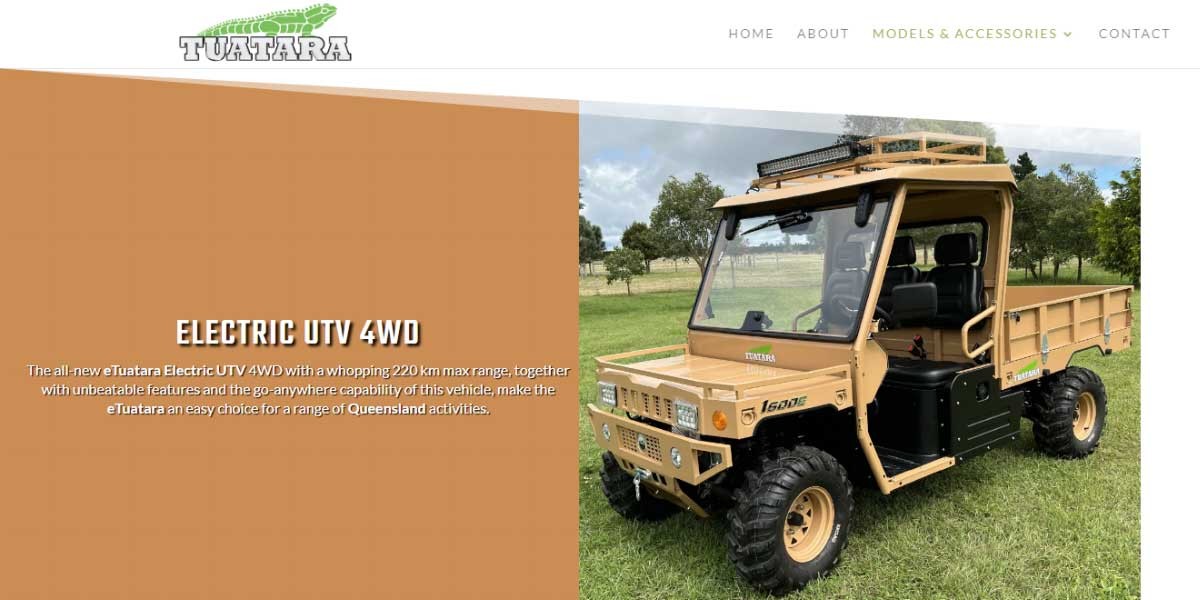 ---
---
New Manufacturing Companies in the MOTORWATT EV Database:
More EV Producers in the Database: