Arc Vector Specs and Price ⚡ Electric Motorcycle
Share Arc Vector in Social Media:
price (NEW) from:
117500,00
$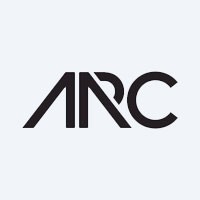 Technical Specs, Price and Review on the new Arc Vector.
Arc Vector: The Cutting-Edge All-Electric Superbike
The Arc Vector is a groundbreaking all-electric motorcycle proudly hailed as the most advanced machine of its kind globally. With impressive specifications and performance, it competes closely with other renowned electric motorcycle brands like Lightning and Zero.
Arc Vector Specifications
Battery Capacity: The Arc Vector is powered by a 16.8 kWh Samsung traction battery, providing substantial energy for high performance.
| | |
| --- | --- |
| manufactured in | United Kingdom |
| new from ($) | 117500 |
| motocycle type | Superbike |
| sales start | 2023 |
| range (km) | 436 |
| max. speed | 200 |
| transmission | chain |
| battery (kWh) | 16.8 |
| 0 to100 km/h | 3.4 |
| power (h.p.) | 127 |
Motocycle Type - Superbike: This electric motorcycle falls under the superbike category, offering top-tier performance and cutting-edge technology.

Year of Sales Start: The Arc Vector was introduced to the market in 2023, showcasing its cutting-edge features and capabilities.

Impressive Range and Max. Speed: With a remarkable range of 436 km (approximately 271 miles), the Arc Vector allows for extended rides without frequent charging. Its maximum speed reaches an impressive 200 km/h (approximately 124 mph), making it a powerful and thrilling machine.

High-Performance Electric Motor: The motorcycle is equipped with an electric motor that delivers an output of 140 hp (horsepower) and 85 Nm (Newton-meters) of torque. The single-stage gearbox and chain drive contribute to the exceptional torque of 397 Nm.

Rapid Acceleration: The Arc Vector can accelerate from 0 to 60 mph (97 km/h) in just 3.1 seconds, providing swift and exhilarating performance.

Fast Charging Capability: Thanks to its advanced battery technology, the Arc Vector can be charged from a fast charging station in only half an hour, offering quick and convenient recharging options.

Impressive Range Figures: According to the company's claims, the Arc Vector boasts an impressive city range of 322 km, a highway range of 193 km, and an astounding 583 km range based on the NEDC cycle.

Lightweight Construction: The motorcycle's weight is kept at 220 kg, attributed to the use of a carbon fiber frame and swing arms for both the front and rear suspensions, showcasing advanced and lightweight materials.
The Arc Vector showcases cutting-edge technology and performance, setting new standards for the electric motorcycle industry. With its impressive range, rapid acceleration, and advanced features, it presents an enticing option for enthusiasts seeking an exhilarating and eco-friendly riding experience.