Artisan Evo Electric Motorbike Specs and Price ⚡ Electric Motorcycle
Share Artisan Evo Electric Motorbike in Social Media:
price (NEW) from:
4380,00
$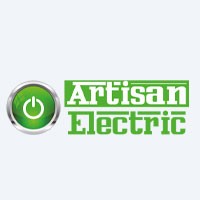 Artisan Evo Electric Motorbike description ⚡
Technical Specs, Price and Review on the new Artisan Evo Electric Motorbike.
Artisan Evo Electric Motorbike: Futuristic Design and Impressive Performance
The Artisan Evo Electric Motorbike is a visually striking and technologically advanced electric motorcycle that was first introduced in 2019. Designed and manufactured in the United Kingdom, this classic-style electric bike combines modern aesthetics with high-performance capabilities.
Artisan Evo Electric Motorbike Specifications
Battery Capacity: The Artisan Evo is equipped with a 6 kWh battery pack, providing sufficient power for extended rides.
| | |
| --- | --- |
| manufactured in | United Kingdom |
| new from ($) | 4380 |
| motocycle type | Classic |
| sales start | 2019 |
| range (km) | 98 |
| max. speed | 80 |
| transmission | belt |
| battery (kWh) | 6 |
| power (h.p.) | 4 |
Motocycle Type - Classic: This electric motorbike falls under the classic category, offering a timeless and stylish design.

Year of Sales Start: The Artisan Evo was launched in 2019, marking the start of its availability to riders.

Impressive Range and Max. Speed: With a range of 98 km (approximately 61 miles), the Artisan Evo can cover significant distances on a single charge. Its maximum speed reaches 80 km/h (about 50 mph), providing ample performance for urban and suburban riding.

Smooth Belt Transmission: The bike utilizes a belt transmission system, delivering a smooth and quiet ride experience.

Electric Motor Power: The Artisan Evo boasts a powerful 3000W mid-mounted electric motor, providing silent yet precise and smooth power delivery up to its top speed of 50 mph.

Advanced LED Display: A clear and informative heads-up LED display provides riders with essential information at a glance.

High-Performance Brakes: The front and rear twin-pot brake calipers offer powerful and well-balanced braking performance, designed with efficient ventilation for rapid cooling.

Comfort-Oriented Design: Comfort is a priority in the Artisan Evo, with adjustable foot pegs and a mono-shock rear suspension, allowing riders to customize their riding position according to their preference.

Convenient Charging: The bike features an under-seat charging port, making the recharging process convenient and user-friendly.

Long-Lasting Battery Life: With a range of up to 50 miles, the Artisan Evo's battery life can last most users 2 to 3 days before requiring a recharge, which takes approximately 7 hours.
The Artisan Evo Electric Motorbike offers a perfect blend of futuristic aesthetics and impressive performance. With its silent and powerful electric motor, comfortable design, and practical range, this electric bike provides a delightful riding experience for both city commuting and leisurely rides.