Atumobile Atum 1.0 Specs and Price ⚡ Electric Motorcycle
Share Atumobile Atum 1.0 in Social Media:
price (NEW) from:
780,00
$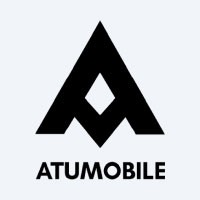 Atumobile Atum 1.0 description ⚡
Technical Specs, Price and Review on the new Atumobile Atum 1.0.
Atumobile Atum 1.0: The Stylish and Eco-Friendly Electric Moped
The Atumobile Atum 1.0 is an electric moped offered by Atumobile, an Indian startup based in Hyderabad. Launched in September 2020, this retro-styled electric bike delivers a minimalist design and a comfortable riding experience for city commuting. The Atum 1.0 is classified as a low-speed vehicle by the International Centre for Automotive Technology (ICAT), making it suitable for urban environments.
Atumobile Atum 1.0 Specifications
Manufactured in India: Atumobile Atum 1.0 is proudly manufactured in India, contributing to the country's growing electric mobility landscape.
| | |
| --- | --- |
| manufactured in | India |
| new from ($) | 780 |
| motocycle type | Classic |
| sales start | 2020 |
| range (km) | 100 |
| max. speed | 25 |
| transmission | Clutchless direct drive |
| battery (kWh) | 0.9 |
| 0 to100 km/h | unknown |
| power (h.p.) | 0.5 |
Motocycle Type - Classic: The Atum 1.0 falls under the classic category, boasting a timeless and elegant design.

Year of Sales Start: The Atum 1.0 was introduced in 2020, providing early access to an eco-friendly electric moped.

Impressive Battery Capacity: The bike is equipped with a 0.9 kWh lithium-ion battery pack, offering a decent power reserve for urban commuting.

Range and Max. Speed: With a range of 100 km on a single charge, the Atum 1.0 is ideal for short to medium distance city rides. Its maximum speed is 25 km/h, conforming to low-speed vehicle regulations.

Transmission: The Atum 1.0 utilizes a clutchless direct drive transmission system, simplifying operation and providing a smooth riding experience.

Electric Motor Power: The bike features a 250 W electric motor, providing ample power for its top speed of 25 km/h.

Portable Battery: The 48 V 18.6 Ah lithium-ion battery pack is lightweight, weighing only 6 kg, and can be easily charged using a standard three-pin socket within 4 hours.

Comfortable and Eco-Friendly: The Atum 1.0 offers a comfortable and eco-friendly ride, making it a practical choice for city commuters.

No Registration or License Required: This electric moped does not require registration, and riders do not need a license to operate it, making it accessible to a wide range of users.

Digital Display and LED Lights: The bike is equipped with a digital display for essential information and features LED headlights, taillights, and indicators for improved visibility.
The Atumobile Atum 1.0 is an eco-conscious and stylish electric moped designed for hassle-free city commuting. With its user-friendly features and practicality, it serves as an excellent solution for short-distance urban travel while contributing to a cleaner and greener environment.