B4 E-Cruizer All Black Specs and Price ⚡ Electric Motorcycle
Share B4 E-Cruizer All Black in Social Media:
price (NEW) from:
7800,00
$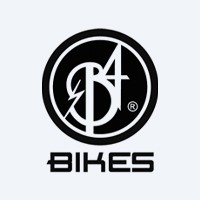 B4 E-Cruizer All Black description ⚡
Technical Specs, Price and Review on the new B4 E-Cruizer All Black.
B4 E-Cruizer All Black: The Stylish Retro Electric Cruiser
The B4 E-Cruizer All Black is a unique and stylish electric bike that seamlessly blends retro design with modern electric drive technology. This electric cruiser bike was the result of a collaborative effort between Dutch designer Janpeter Eilander and electronics engineer Jos Lenssen as part of the Accenture Innovation Awards project. They successfully merged the aesthetics of a classic motorcycle, reminiscent of Harley-Davidson models, with the functionality and efficiency of an electric bike, creating an innovative and intriguing hybrid vehicle.
B4 E-Cruizer All Black Specifications
| | |
| --- | --- |
| manufactured in | Netherlands |
| new from ($) | 7800 |
| motocycle type | Cruiser |
| sales start | 2019 |
| range (km) | 75 |
| max. speed | 45 |
| transmission | chain |
| battery (kWh) | 0.72 |
| 0 to100 km/h | unknown |
| power (h.p.) | 1.36 |
Manufactured in Netherlands: The B4 E-Cruizer All Black is proudly manufactured in the Netherlands, known for its innovation in sustainable transportation.

Motocycle Type - Cruiser: This electric bike belongs to the cruiser category, offering a comfortable and relaxed riding experience.

Year of Sales Start: The B4 E-Cruizer All Black was introduced in 2019, showcasing the early adoption of electric mobility solutions.

Impressive Battery Capacity: The bike is equipped with a 0.72 kWh lithium-ion battery, providing sufficient power for short-range urban commuting.

Range and Max. Speed: With a range of 75 km on a single charge, the B4 E-Cruizer All Black is suitable for daily city commutes. Its maximum speed is 45 km/h, adhering to legal e-bike speed limits.

Transmission: The bike utilizes a chain transmission system, providing a smooth and efficient power transfer.

Electric Motor Power: The B4 E-Cruizer All Black is powered by a 1.36 horsepower (approximately 1 kW) electric motor, offering sufficient power for city riding.

Stylish Retro Design: The bike's design draws inspiration from classic Harley-Davidson motorcycles, combining vintage aesthetics with modern electric bike features.

Practical Alternative: The B4 E-Cruizer All Black serves as a stylish and practical alternative for short-distance urban commuting, contributing to reducing environmental pollution.
In summary, the B4 E-Cruizer All Black offers a perfect blend of retro style and modern electric technology, making it an attractive choice for eco-conscious riders seeking a fashionable and efficient means of transportation for their daily urban travels.