BMW CE 04 Price and Specs
Added to the EV Database on 23 January 2023
Share BMW CE 04
price (NEW) from:
11795
$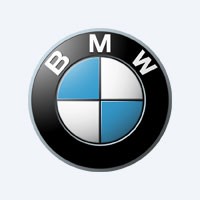 Technical Specifications, Price and Review on the new BMW CE 04.
| | |
| --- | --- |
| manufactured in | Germany |
| new from ($) | 11795 |
| motocycle type | Cruiser |
| sales start | 2023 |
| range (km) | 128 |
| max. speed | 120 |
| transmission | belt |
| battery (kWh) | 11 |
| 0 to100 km/h | 2.6 |
| power (h.p.) | 42 |
BMW CE 04: Cutting-Edge Electric Cruiser Scooter
The BMW CE 04 is an advanced electric scooter model that combines futuristic design, long-range capabilities, and efficient battery technology. Initially showcased as the Concept Link in 2017 and further developed as the Definition CE 04, the CE 04 boasts a distinctive appearance with a long, low body and a wheelbase of 167 cm, giving it a unique dragster-inspired look.
BMW CE 04 Specifications
Manufactured in Germany: The BMW CE 04 is proudly manufactured in Germany, renowned for its engineering expertise.
Motocycle Type - Cruiser: The CE 04 belongs to the cruiser category, offering comfortable and stylish rides for urban commuting.

Year of Sales Start: The CE 04 is set to be available for purchase from 2023, showcasing BMW's commitment to the electric mobility market.

Impressive Battery Capacity: The CE 04 comes with an 11 kWh lithium-ion battery, providing ample power for extended rides.

Range and Max. Speed: With a range of 128 km on a single charge, the CE 04 offers a practical solution for urban travel. Its maximum speed reaches 120 km/h.

Transmission: The scooter utilizes a belt drive system, offering smooth and efficient power transfer.

Electric Motor Power: The CE 04 is equipped with a powerful electric motor delivering 42 horsepower (approximately 31.3 kW).

Fast Charging Options: The scooter can be fully charged using a standard Level 1 charging cable in 4 hours and 20 minutes. With an optional Level 2 charger, a full recharge takes only 1 hour and 40 minutes. Additionally, it allows for an 80 percent charge in just 45 minutes.

Regenerative Braking System: The CE 04 is equipped with a regenerative braking system, which converts kinetic energy into electrical energy during braking, thereby enhancing efficiency and extending battery life.

Optimized Cooling System: To prevent overheating and ensure optimal battery performance, the CE 04 uses an air-cooling system with longitudinally located fins.

Low Center of Gravity: The scooter's flat battery placement at the bottom contributes to a low center of gravity, enhancing stability and handling.
In summary, the BMW CE 04 electric scooter offers a blend of cutting-edge technology, stylish design, and practical range for urban commuting. Its efficient battery system, fast charging options, and regenerative braking make it an ideal choice for environmentally conscious riders seeking a comfortable and sustainable means of transport.
---