BREKR MODEL B Specs and Price ⚡ Electric Motorcycle
Share BREKR MODEL B in Social Media:
price (NEW) from:
5300,00
$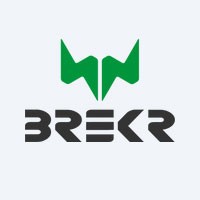 BREKR MODEL B description ⚡
Technical Specs, Price and Review on the new BREKR MODEL B.
BREKR MODEL B: A Retro-Style Electric Motard
The BREKR MODEL B is an urban electric moped manufactured in the Netherlands. Showcased at the CES 2022 exhibition, it features a unique design that combines elements of retro aesthetics with modern technology. This electric motard offers a convenient and eco-friendly solution for urban commuting.
BREKR MODEL B Specifications
Manufactured in the Netherlands: The BREKR MODEL B is proudly manufactured in the Netherlands, known for its innovative approach to sustainable transportation.
| | |
| --- | --- |
| manufactured in | Netherlands |
| new from ($) | 5300 |
| motocycle type | Motard |
| sales start | 2022 |
| range (km) | 80 |
| max. speed | 45 |
| transmission | Clutchless direct drive |
| battery (kWh) | 2 |
| 0 to100 km/h | unknown |
| power (h.p.) | 5.4 |
Motard Type: As a motard, the MODEL B has a versatile design suitable for both city commuting and light off-road use.

Year of Sales Start: The MODEL B was introduced in 2022, marking its debut as an electric moped.

Impressive Range: The MODEL B is equipped with two removable 2000 Wh 18650 battery packs, providing a maximum range of up to 160 km on a single charge.

Powerful Motor: The electric moped is driven by a QS rear-wheel motor with a peak power of up to 4 kW and a torque of 140 Nm, offering ample power for city riding.

Maximum Speed: The maximum speed of the MODEL B can be set to either 25 km/h or 45 km/h, depending on the traffic rules and regulations of the country.

Transmission: The MODEL B features a clutchless direct drive system, providing a smooth and effortless riding experience.

Battery Capacity: The moped is equipped with a 2 kWh battery, offering a balance between weight and range for urban commuting.

Sound Module: For safety on the road, the MODEL B comes with a sound module that simulates the sound of an internal combustion engine, alerting pedestrians to the approach of the moped.

Lightweight Construction: The frame of the MODEL B is made of aluminum, contributing to its low weight of only 69 kg (without batteries). Each battery pack adds an additional 10 kg.

Availability and Pricing: The MODEL B is already available in Europe, with a starting price of 4,749 €. An additional 2 kWh replacement battery is available for 2,000 €.
In summary, the BREKR MODEL B offers a unique and stylish electric motard with a blend of retro and modern design elements. Its impressive range, powerful motor, and lightweight construction make it an excellent choice for eco-conscious urban commuters seeking a convenient and reliable electric moped.