Brutus V9 Specs and Price ⚡ Electric Motorcycle
Share Brutus V9 in Social Media:
price (NEW) from:
32500,00
$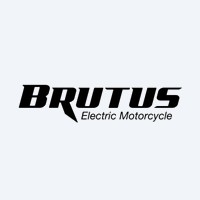 Technical Specs, Price and Review on the new Brutus V9.
Brutus V9: The Long-Range American Electric Cruiser
The Brutus V9 is an American electric cruiser that combines a classic design with modern electric technology. This electric motorcycle offers a comfortable and convenient riding experience, making it ideal for long trips and extended rides.
Brutus V9 Specifications
Manufactured in the USA: The Brutus V9 is proudly manufactured in the United States, showcasing American craftsmanship and engineering.
| | |
| --- | --- |
| manufactured in | USA |
| new from ($) | 32500 |
| motocycle type | Cruiser |
| sales start | 2019 |
| range (km) | 400 |
| max. speed | 184 |
| transmission | transmission |
| battery (kWh) | 33.7 |
| 0 to100 km/h | unknown |
| power (h.p.) | 125 |
Cruiser Type: As a cruiser motorcycle, the Brutus V9 features a classic design with comfortable seating, footrests, and other amenities suitable for extended rides.

Year of Sales Start: The Brutus V9 was introduced in 2019, representing one of the early electric cruiser models.

Impressive Range: One of the standout features of the Brutus V9 is its long-range capability. It can travel up to 400 kilometers on a single charge, making it suitable for extended journeys.

Maximum Speed: The Brutus V9 can reach a top speed of 184 kilometers per hour, providing a blend of power and comfort for cruising on highways and open roads.

Transmission: The specification mentions "transmission," but further details about the transmission type are not provided. It's possible that it uses a direct drive or a single-speed transmission typical of many electric motorcycles.

Battery Capacity: The Brutus V9 is equipped with a substantial 33.7 kWh battery, which contributes to its impressive range and extended riding capabilities.

Powerful Motor: The electric motor installed in the Brutus V9 has a power output of 18.8 kW, providing ample power for comfortable cruising.

Comfortable Riding Conditions: The motorcycle offers a comfortable and relaxed riding experience, making it suitable for extended journeys with double seats and other rider-friendly features.
In summary, the Brutus V9 is a remarkable American-made electric cruiser with a classic design and modern electric technology. Its standout feature is its exceptional range, making it an attractive option for riders seeking long-distance adventures. With its comfortable ride and ample power, the Brutus V9 provides an enjoyable and convenient electric motorcycle experience.