CAKE Kalk OR Specs and Price ⚡ Electric Motorcycle
Share CAKE Kalk OR in Social Media:
price (NEW) from:
15000,00
$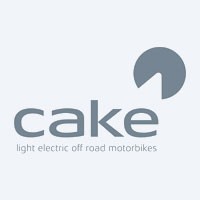 CAKE Kalk OR description ⚡
Technical Specs, Price and Review on the new CAKE Kalk OR.
CAKE Kalk OR: An Electric Motocross Bike for Off-Road Adventures
The CAKE Kalk OR is an electric motocross bike produced by CAKE, a Swedish electric moped manufacturer. The company's focus on gravity sports and passion for off-road adventures led to the creation of this innovative electric motorcycle designed specifically for off-road performance.
CAKE Kalk OR Specifications
Electric Motor: The Kalk OR is powered by an 11,000 W electric motor, which delivers an impressive torque of 277 Nm. This motor provides robust performance for off-road riding.
| | |
| --- | --- |
| manufactured in | Sweden |
| new from ($) | 15000 |
| motocycle type | Trial |
| sales start | 2020 |
| range (km) | 80 |
| max. speed | 90 |
| transmission | chain |
| battery (kWh) | 2.6 |
| 0 to100 km/h | unknown |
| power (h.p.) | 14.75 |
Max Speed: The maximum speed of the CAKE Kalk OR varies based on the transmission configuration, but it can go beyond 100 km/h, ensuring thrilling rides on dirt trails and off-road terrain.

Battery Capacity: The Kalk OR comes with a 2.6 kWh lithium battery pack, which is capable of providing a range of up to 80 km on a single charge. The battery is designed to withstand extreme temperatures, ranging from -20°C to 55°C.

Motocross Design: The design of the Kalk OR is specifically focused on motocross performance and off-road adventures. It is built to handle rugged terrains and challenging trails with ease.

Manufactured in Sweden: The CAKE Kalk OR is proudly manufactured in Sweden, and the name "Kalk" is inspired by the limestone rock found on the Swedish island of Gotland, where CAKE conducts its testing.

Not Street Legal: The Kalk OR is designed for off-road use and is not intended for street use. Its design and features are optimized for off-road performance and durability.

Color Options: The Kalk OR is available in various colors, allowing riders to choose a style that suits their preferences.

Global Availability: The Kalk OR can be ordered online and delivered worldwide, allowing riders from different regions to experience its off-road capabilities.
In summary, the CAKE Kalk OR is a high-performance electric motocross bike designed for off-road enthusiasts and adventure seekers. With its powerful electric motor, sturdy construction, and respectable range, it offers an exhilarating and eco-friendly option for off-road adventures.