DAB CONCEPT-E Specs and Price ⚡ Electric Motorcycle
Share DAB CONCEPT-E in Social Media:
price (NEW) from:
22450,00
$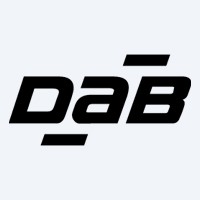 DAB CONCEPT-E description ⚡
Technical Specs, Price and Review on the new DAB CONCEPT-E.
DAB CONCEPT-E: Embrace the Future of Minibikes
Unleashing a new era of electric minibikes, the DAB CONCEPT-E takes center stage with its captivating design and groundbreaking specifications. This two-wheeled wonder is the brainchild of DAB Motors, manufactured with utmost precision and pride in the scenic landscapes of France. With an enticing price starting at just $22,450, the CONCEPT-E invites you to embark on a thrilling journey into the world of eco-friendly motorcycling. Let's delve into the intricacies of this mesmerizing creation and explore the seamless fusion of style and performance.
| | |
| --- | --- |
| manufactured in | France |
| new from ($) | 22450 |
| motocycle type | Minibike |
| sales start | 2022 |
| range (km) | 110 |
| max. speed | 104 |
| transmission | chain |
| battery (kWh) | 4.7 |
DAB CONCEPT-E Specifications: Powering Your Adventures
Battery Power: 4.7 kWh At the heart of the DAB CONCEPT-E lies a potent 4.7 kWh Li-ion battery, ensuring an impressive range and enduring performance.

Effortless Speed: 104 km/h With a top speed of 104 km/h, the CONCEPT-E sets new standards for exhilarating rides, infusing every journey with a sense of thrill.

Minibike Marvel: Redefining Urban Commuting The DAB CONCEPT-E belongs to the elite category of minibikes, offering the same legal equivalence as a 125cc motorcycle, making it accessible and easy to ride after a few hours of training.

Endurance for Exploration: 110 km Range Embrace the freedom of exploration with an exceptional range of 110 kilometers, allowing you to journey far and wide without a hint of worry.

Seamless Transmission: Powered by a Chain The CONCEPT-E utilizes a reliable chain transmission system, delivering seamless power and performance on every ride.
Design Dynamics: Where Art Meets Engineering
The allure of the DAB CONCEPT-E lies not only in its technical prowess but also in its stunning design philosophy. Every element is meticulously crafted to exude simplicity and sophistication. Two key dynamics come into play - the horizontal line, adding an essence of minimalism, and the oblique line, continuing the iconic "flying back" form synonymous with DAB Motors. This dynamic interplay gives the motorcycle an impression of speed and lightness at its rear, setting it apart from the mundane crowd.
Unparalleled Riding Experience: Power, Comfort, and Intuition
Beyond its enchanting design and remarkable specifications, the CONCEPT-E's true beauty emerges when you take it for a ride. Experience the sheer comfort and intuitive handling that makes maneuvering through city streets a breeze. The powerful instant torque offered by the electric motor propels you forward, all while enveloping you in near silence. Indeed, the CONCEPT-E exemplifies the perfect balance of power and finesse, making it a class apart from the rest.
Excellence Redefined: Meticulously Crafted Perfection
At DAB Motors, excellence is not just a word; it is a way of life. The CONCEPT-E is a testament to their unwavering commitment to crafting masterpieces that redefine motorcycling. To ensure unparalleled performance, DAB Motors leaves no stone unturned. Carbon fiber, the epitome of lightweight and strength, finds its place in the motorcycle's construction. Purpose-built Öhlins suspensions elevate the riding experience to a whole new level. Beringer CNC aluminum brakes instill confidence in every brake application. Finally, a Gates belt drive system, in perfect harmony with aluminum machined pulleys, maximizes power efficiency while minimizing noise pollution.
Manufacturer: DAB Motors - Pioneers of Innovation
In conclusion, the DAB CONCEPT-E emerges as a beacon of innovation and a symbol of progress in the world of electric minibikes. With its cutting-edge features, attention to design dynamics, and commitment to excellence, it stands as a testimony to DAB Motors' visionary approach. Embrace the future of motorcycling with the DAB CONCEPT-E and experience the thrill of a silent yet powerful ride through the streets, taking you places like never before.