ELECTRIC MOTION EPURE RACE Specs and Price ⚡ Electric Motorcycle
Share ELECTRIC MOTION EPURE RACE in Social Media:
price (NEW) from:
10500,00
$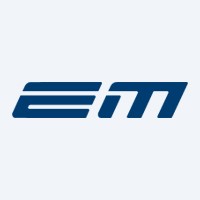 ELECTRIC MOTION EPURE RACE description ⚡
Technical Specs, Price and Review on the new ELECTRIC MOTION EPURE RACE.
Electric Motion Epure Race: Embracing Silence, Unleashing Power
In the world of electric motorcycles, the Electric Motion Epure Race emerges as an unrivaled champion, offering a seamless blend of extraordinary performance and unparalleled ease of use. Proudly crafted in the picturesque country of France, this two-wheeled wonder showcases the latest advancements in technology. Whether you crave the excitement of off-road riding or yearn to explore scenic landscapes, the Epure Race accompanies you in silence, requiring minimal maintenance while delivering maximum thrills. With the introduction of the groundbreaking 2022 model's Traction Control, you gain perfect grip and absolute control, conquering any terrain with unwavering confidence. Whether you ride solo, manage a riding school, or operate an off-road center, the Electric Motion Epure Race is poised to capture the hearts of countless enthusiasts.
| | |
| --- | --- |
| manufactured in | France |
| new from ($) | 10500 |
| motocycle type | Off-road |
| sales start | 2021 |
| range (km) | 43 |
| max. speed | 65 |
| transmission | chain |
| battery (kWh) | 1.875 |
| power (h.p.) | 8 |
Unveiling the Electric Motion Epure Race Specifications
Let's dive into the technical marvels of the Electric Motion Epure Race, boasting specs that will leave you in awe:
Battery Power: 1.875 kWh - Drawing energy from an innovative 1.875 kWh battery, the Epure Race ensures enduring rides and remarkable efficiency.
Silent Powerhouse: 8 Horsepower - With 8 horsepower at its disposal, the Epure Race combines grace with might, delivering a seamless and noiseless performance.
Eco-Friendly Off-Road Adventure - Thrive in the beauty of nature without leaving a carbon footprint, as the Electric Motion Epure Race embraces eco-conscious off-road motorcycling.
Maximum Speed: 65 km/h - Embark on thrilling journeys with a maximum speed of 65 km/h, pushing the boundaries of exhilaration.
Impressive Range: 43 km - Roam far and wide with an impressive range of 43 kilometers, ensuring boundless expeditions.
Efficient Chain Transmission - The Epure Race adopts a reliable chain transmission system, guaranteeing smooth gear shifts and an uninterrupted riding experience.
The Epure Race Experience: Redefining Electric Riding
Electric Motion leaves no stone unturned in perfecting the Epure Race. This masterpiece caters to riders of all calibers, delivering an extraordinary ride with unmatched comfort. Conquer rugged terrains, embrace untamed paths, and relish the freedom of movement while cherishing the serenity of silence. The Epure Race stands as a testament to Electric Motion's dedication to innovation and sustainability, inspiring countless riders to make eco-conscious choices and create a difference.
Embrace the Future of Motorcycling
In 2020, the Electric Motion Epure Race embarked on its journey, capturing the hearts of electric bike enthusiasts worldwide. Since then, it has grown to become a symbol of hope for the future of motorcycling, combining cutting-edge technology, environmentally-friendly design, and thrilling performance.
Traction Control: Empowering You on Every Terrain
One of the most significant upgrades in the 2022 model is the introduction of Traction Control, an innovation that empowers riders with unparalleled stability. Say goodbye to losing grip on slippery surfaces and maintain complete control over your bike in all conditions. Traction Control ensures that the Epure Race adapts effortlessly to the ever-changing landscapes, guaranteeing a smooth and secure ride.
The Epure Race for Everyone: Redefined Versatility
Whether you are a seasoned private rider seeking a new adventure, a riding school eager to impart skills to aspiring motorcyclists, or an off-road center catering to thrill-seekers, the Electric Motion Epure Race is the answer to your quest. Its versatility knows no bounds, making it the perfect choice for all riding enthusiasts. With its whisper-quiet engine and minimal maintenance requirements, the Epure Race ensures that you can focus on your journey and savor every moment.
Conclusion: Embrace Silence, Embrace Adventure
In conclusion, the Electric Motion Epure Race presents a compelling case for the future of electric motorcycles. Its unmatched blend of performance, ease of use, and ecological responsibility sets new standards in the world of motorcycling. As you embark on your journey with the Epure Race, you not only experience the thrill of off-road adventures but also contribute to a greener and more sustainable world. So, gear up, embrace silence, and let the Electric Motion Epure Race redefine your notion of motorcycling bliss.