Flux Primo Price and Specs
Added to the EV Database on 16 October 2023
Share Flux Primo
price (NEW) from:
12650,00
$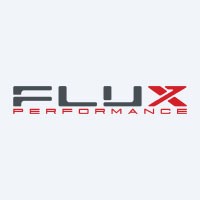 Technical Specifications, Price and Review on the new Flux Primo.
The Flux Primo: The Future of Off-Road Electric Motorcycles
Emerging from the heart of Europe, the Flux Performance, a new European manufacturer, has unveiled the Flux Primo, a high-end prototype electric off-road motorcycle. With a bold commitment to provide "real data by testing with you," this brand seeks to revolutionize the electric bike market.
A Look Under the Hood
The Primo's unique blend of an aluminium twin-spar frame, coupled with KYB forks and an Ohlins shock, promises a powerful off-road experience. 
| | |
| --- | --- |
| manufactured in | Slovakia |
| new from ($) | 12650 |
| motocycle type | Off-road |
| sales start | 2025 |
| range (km) | no data |
| max. speed | no data |
| transmission | chain |
| battery (kWh) | 7 |
| 0 to100 km/h | no data |
| power (h.p.) | 85 |
With a staggering 85hp and 750Nm of torque, the Primo stands tall amongst its competitors. But what truly sets it apart? A clutch system unlike any other.
Chassis and Suspension – A Perfect Blend
Flux Performance does not hold back when it comes to offering a robust chassis and suspension. The bike boasts a balanced weight distribution, an exceptionally low center of gravity, and a light aluminium frame sourced from HM Moto bikes. They've seamlessly integrated their electric powertrain within this existing frame, preserving its renowned stability and speed capabilities, especially for enduro and motocross.
The Power of 85hp
Harnessing an impressive 85hp and 750Nm from a 7.7kg engine, the Primo draws inspiration from Formula 1 designs. The meticulously designed straight cut gears promise reduced power losses and weight. With water cooling for the engine and individual cell cooling for the battery, power retention even in heated conditions is ensured.
Reimagining the Clutch
Going a step further, the Primo introduces a "virtual" clutch. This innovative system negates the need for traditional clutch components, eliminating concerns about overheating or added weight.
Active Regenerative Braking and More
One of Primo's standout features is its active regenerative braking system, a debut for off-road bikes. This system recharges the battery during braking, enhancing the bike's range. And for those who venture into extreme terrains, a reverse button might just be the lifesaver you need.
Quick Battery Swap
Acknowledging the common concerns about electric bikes' range and charging duration, Flux promises a swift battery swapping system. In under a minute, riders can replace their 400V battery, significantly reducing downtime.
The Commitment to Authentic Data
Flux Performance openly challenges the electric vehicle market's inflated range claims. Instead of baseless numbers, they aim to collaborate with users for genuine power consumption data, ensuring their claims resonate with real-world experiences.
A Smart Bike with Endless Customization
With the Engine Tuner App, riders can customize their bike's power settings, from moped levels to full-on face-bending power. Alongside, the Primo's advanced technology suite, including accelerometers, gyros, and a powerful processor, ensures a tailored riding experience. Safety is also paramount, with theft prevention measures like smartphone PIN locks in place.
Prototype to Production
While the Flux Primo remains a prototype for now, production is set to commence next year. Flux Performance has slated a sales launch in 2024 with an estimated price of €12,000. For enthusiasts, pre-orders are already open.
The above review aims to provide an insightful look into the Flux Primo, the brainchild of Flux Performance. Through innovation, commitment to authenticity, and an unmatched riding experience, the Primo promises to be a game-changer in the electric motorcycle realm.