BMW CE 02 Price and Specs
Added to the EV Database on 16 October 2023
Share BMW CE 02
price (NEW) from:
7599,00
$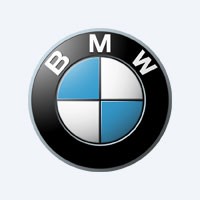 Technical Specifications, Price and Review on the new BMW CE 02.
Unveiling the BMW CE 02: Revolutionizing Urban Electric Mobility
In the electric vehicle sector, one name stands out for breaking barriers and setting new standards: the BMW CE 02. This cutting-edge urban electric two-wheeler from Germany doesn't just follow trends; it establishes them. With a starting price of $7,599, it introduces an electrifying blend of style, sustainability, and performance that's reshaping city travel narratives globally.
The Dawn of Electrifying Ride: Understanding the BMW CE 02
| | |
| --- | --- |
| manufactured in | Germany |
| new from ($) | 7599 |
| motocycle type | City Bike |
| sales start | 2023 |
| range (km) | 90 |
| max. speed | 95 |
| transmission | chain |
| battery (kWh) | 3.92 |
| power (h.p.) | 15 |
Engineered with precision, the BMW CE 02 emerges as a rule-breaker in the realm of electric mobility. More than a moped, superior to a conventional scooter, it represents a new breed of travel - the eParkourer. This electric powerhouse challenges the norm, inviting riders to a playground of urban exploration, one electrifying ride at a time.
Accessibility Meets Innovation: Ride with Ease
This city bike is not just about aesthetics and performance. The BMW CE 02 targets inclusivity. With an M endorsement on your driver's license, hop on to experience seamless riding. It's a welcoming change in the electric vehicle sphere, making eco-conscious travel accessible to many.
Redefining Cityscapes: An Eco-Friendly Rebellion
The CE 02 is an eye-catcher, making waves with its playful yet revolutionary design. It's a visual and auditory paradox, strikingly loud yet operating in serene quiet. This bike doesn't just promise an adventure; it's a stylish rebellion against traditional mobility, offering a refreshing take on environmentally responsible travel.
Navigating Urban Jungles: Agility Meets Style
What sets the CE 02 apart in the congested world of city commuting? Its traceur-like agility. Fast, creative, and bold, this eParkourer doesn't just navigate through urban landscapes; it conquers them, offering a thrilling experience unmatched by electric mopeds or scooters.
Versatility at Its Core: Embracing the Youthful Spirit
Adapting to various riders' needs, the BMW CE 02 presents two versions: the robust 11 kW (15 hp) model and the agile 4 kW (5 hp) option, catering to younger enthusiasts. It's not just about the choice; it's about embracing every rider's spirit.
Empowering Rides: Technical Prowess and Performance
The CE 02's technical specifications speak volumes. With a maximum speed of 59 mph and a 55-mile range for the 11 kW variant, it pushes boundaries. Even the 4 kW counterpart, with its 28 mph limit and 28-mile range, promises efficiency. Every journey is an assertion of freedom, powered by a 3.92 kWh battery that lies at the bike's heart.
Charging Made Simple: Beyond Conventional Boundaries
Forget the conventional hassles of electric vehicle charging. With a standard external charger and 0.9 kW charging power, the CE 02 integrates into your routine, requiring nothing more than a household socket. The quick charger, part of the optional Highline package, revolutionizes convenience, marking an end to prolonged wait times.
Experience Tailored to Thrill: Ride Modes Explained
The CE 02's ride modes, "Flow" and "Surf," are not mere settings but an extension of its rider's personality. Whether you prefer a laid-back cruise or a spirited dash across the streets, it caters to every mood. The exclusive "Flash" mode, a part of the Highline package, elevates the experience to dynamic new heights.
Engineering Mastery: A Closer Look at the Chassis and Design
At the structural level, the CE 02's chassis is a masterpiece. The double-loop frame of tubular steel, an inverted telescopic fork, and an adjustable shock absorber promise resilience and responsiveness. With its manageable weight and a seat height designed for accessibility, it's built for the masses yet suited for the individual.
Futuristic Interaction: Technology at Your Fingertips
The journey with the CE 02 is interactive, thanks to its 3.5-inch TFT display and smartphone connectivity via the BMW Motorrad Connected app. From monitoring charge levels to transforming your phone into an additional display, the ride is digitally enhanced for modernity.
Options that Elevate: Customizing Your Ride
The CE 02 acknowledges that every rider is unique. With its Highline options package, it invites customization. From heated grips for comfort to an electric reverse gear for practicality, it's about creating an experience that mirrors your desires.
Unmatched in Its Class: A New Era of Urban Travel
Available in Cosmic Black with an attractive Highline package option, the BMW CE 02 isn't just a mode of transport; it's a lifestyle statement. It challenges the status quo and ushers in a new era of urban travel. With BMW MOTORRAD's legacy backing it, the CE 02 is more than a machine; it's the future of eco-conscious commuting.