Ultraviolette F77 Specs and Price ⚡ Electric Motorcycle
Share Ultraviolette F77 in Social Media:
price (NEW) from:
4500,00
$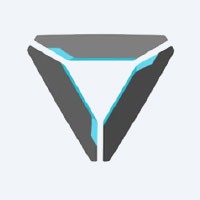 Ultraviolette F77 description ⚡
Technical Specs, Price and Review on the new Ultraviolette F77.
Ultraviolette F77: A High-Performance Electric Sports Motorcycle
Ultraviolette F77: A Technical Marvel in the Electric Motorcycle World
If you're an electric motorcycle enthusiast, the Ultraviolette F77 is sure to catch your attention. Packed with cutting-edge technology and impressive specifications, this electric sports motorcycle is redefining the two-wheeler landscape in India and beyond. Let's delve into the technical specs, price, and a comprehensive review of the Ultraviolette F77.
Unraveling the Ultraviolette F77
| | |
| --- | --- |
| manufactured in | India |
| new from ($) | 4500 |
| motocycle type | Sports |
| sales start | 2023 |
| range (km) | 307 |
| max. speed | 152 |
| transmission | chain |
| battery (kWh) | 10.3 |
| 0 to100 km/h | 2.9 |
| power (h.p.) | 42 |
The Ultraviolette F77 is the brainchild of Ultraviolette Automotive, a pioneering company founded in India in 2016. Supported by significant investments from TVS Motor Company and Zoho Corporation, Ultraviolette embarked on a journey to revolutionize the electric motorcycle industry.
A Technological Marvel
The development of the Ultraviolette F77 began way back in 2015, even before the official establishment of the company. With years of relentless research and innovation, Ultraviolette crafted the Ultraviolette F77 as a true technological marvel. The electric motorcycle's heart lies in its powerful 10.3 kWh battery, which fuels its thrilling performance.
Power and Performance
The Ultraviolette F77 packs a punch with 42 horsepower (h.p.), making it an impressive powerhouse on two wheels. This sports electric motorcycle can accelerate from 0 to 100 km/h in just 2.9 seconds, providing riders with an exhilarating experience every time they hit the throttle.
Unmatched Range and Speed
With a range of 307 kilometers on a single charge, the Ultraviolette F77 ensures that riders can embark on extended journeys with minimal charging stops. Additionally, the motorcycle boasts a maximum speed of 152 km/h, making it a formidable contender in the sports bike segment.
Design and Build
The Ultraviolette F77 showcases a captivating design, blending aesthetics with functionality. Its sleek and aerodynamic form is not only visually appealing but also contributes to improved performance. Crafted with precision, the motorcycle features a reliable chain transmission system that efficiently transfers power to the wheels.
Sales and Expansion
After facing delays due to the pandemic, Ultraviolette successfully launched the F77 10.3 kWh in its hometown of Bangalore, India. The company has ambitious plans to expand sales to the rest of India this year. Excitingly, Ultraviolette aims to target the global market, with plans to enter Japan, Europe, and North America in 2024.
Final Thoughts
The Ultraviolette F77 is undoubtedly a game-changer in the electric motorcycle industry. With its impressive performance, unmatched range, and forward-thinking design, it sets new standards for electric sports motorcycles. Ultraviolette Automotive's dedication to innovation and sustainability has placed India on the map as a frontrunner in the electric vehicle revolution.
Disclaimer: The information provided is based on data available at the time of writing. For the latest details on the Ultraviolette F77, kindly refer to the official manufacturer's website.