NAON Zero-On Prototype Specs and Price ⚡ Electric Motorcycle
Share NAON Zero-On Prototype in Social Media:
price (NEW) from:
5300,00
$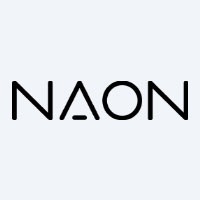 NAON Zero-On Prototype description ⚡
Technical Specs, Price and Review on the new NAON Zero-On Prototype.
NAON Zero-On Prototype: A Glimpse into the Future of Urban Commuting
Introduction to NAON Zero-On Prototype
Germany has been a frontrunner in the realm of automotive engineering, and with the NAON Zero-On Prototype, it marks another significant stride in the electric two-wheeler domain. This prototype is not just a vision of eco-friendly commuting but also a testament to sustainable manufacturing and innovation.
Performance: A Fusion of Power and Efficiency
| | |
| --- | --- |
| manufactured in | Germany |
| new from ($) | 5300 |
| motocycle type | Scooter |
| sales start | 2022 |
| range (km) | 140 |
| max. speed | 45 |
| transmission | Clutchless direct drive |
| battery (kWh) | 2.4 |
| 0 to100 km/h | unknown |
| power (h.p.) | 9.4 |
NAON's Zero-On Prototype isn't just another electric scooter—it's a powerful urban commuter. The heart of this scooter is its robust 7000 Watt electric motor that promises exhilarating acceleration and an impressive top speed of 62 miles per hour (approximately 100 km/h). However, for riders looking for a more controlled urban experience, the speed can be limited to 31 miles per hour, ensuring safety in dense city traffic.
Battery & Range: Designed for the Long Haul
What sets the Zero-On Prototype apart is its focus on range. With its replaceable lithium battery, the scooter offers a commendable range of 87 miles (approximately 140 km), ensuring that riders can tackle their daily commutes with ease. The 2.4 kWh battery is not just efficient but also represents the cutting-edge technology in electric storage.
Design & Build: Ethical and Sustainable
Beyond its performance metrics, the NAON Zero-On Prototype shines in its approach to design and manufacturing. The scooter boasts an aluminum frame, ensuring robustness while keeping weight in check. The low center of gravity ensures stable and confident handling, especially vital in urban settings.
Central to NAON's philosophy is sustainability. The Zero-On Prototype has been crafted using an ethical manufacturing process, employing recyclable materials. The result? A scooter that's not just efficient in its operation but also in its environmental footprint throughout its lifecycle.
Pricing: A Sustainable Investment
With a price tag of $5,300, the NAON Zero-On Prototype is a blend of future-ready technology and ethical manufacturing. While it is a prototype, it provides a clear insight into what urban commuters can expect from the brand in the foreseeable future.
Conclusion: The Future of Scooting is Here
NAON's Zero-On Prototype is more than just an electric scooter—it's a vision of what urban mobility can be. With its powerful motor, commendable range, sustainable manufacturing, and competitive pricing, it's poised to reshape how we perceive urban commuting. For those looking towards the future of transport, NAON provides a tantalizing glimpse with the Zero-On Prototype.