Vespa ELETTRICA Specs and Price ⚡ Electric Motorcycle
Share Vespa ELETTRICA in Social Media:
price (NEW) from:
6900,00
$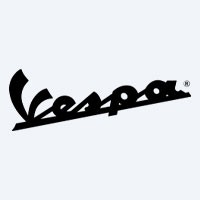 Vespa ELETTRICA description ⚡
Technical Specs, Price and Review on the new Vespa ELETTRICA.
Vespa ELETTRICA: The Future of Iconic Scooting
Introduction to Vespa ELETTRICA
When it comes to iconic scooters, few brands resonate as strongly as Vespa. Originating from Italy, the Vespa brand has been synonymous with style, elegance, and practicality for decades. Now, embracing the future of mobility, Vespa introduces the ELETTRICA, an electric iteration that captures the essence of Vespa while integrating the benefits of electric technology.
Performance: Silent Yet Spirited
| | |
| --- | --- |
| manufactured in | Italy |
| new from ($) | 6900 |
| motocycle type | Scooter |
| sales start | 2019 |
| range (km) | 100 |
| max. speed | 70 |
| transmission | Clutchless direct drive |
| battery (kWh) | 4.2 |
| power (h.p.) | 4.7 |
The Vespa ELETTRICA isn't just about environmental consciousness; it's about performance as well. With a power output of 4.7 horsepower, this electric scooter promises a confident ride. The clutchless direct drive ensures smooth acceleration, and with a maximum speed of 70 km/h, the ELETTRICA is more than capable of city commuting.
Range: Perfect for the Urban Jungle
Designed with the urban commuter in mind, the ELETTRICA boasts a range of up to 100 kilometers. With its 4.2 kWh battery, this electric Vespa ensures that daily commutes are easily covered on a single charge.
User Experience: Intuitive and Interactive
The ELETTRICA goes beyond just riding. It brings a new level of interactivity to the user. Riders have the option to choose between power modes, namely Full or Eco, and can adjust the recovery intensity. A unique feature is the reverse mode, a testament to the flexibility of electric motors, ensuring maneuverability even in tight parking spots.
Central to the user experience is the color LCD display, positioned neatly in the middle of the handlebar. Through this, the ELETTRICA communicates vital information to the rider. Additionally, a specialized smartphone application connects via Bluetooth, enriching the rider's interaction with the scooter.
Ride & Handling: A Delight on Two Wheels
Light, agile, and instantly responsive, the Vespa ELETTRICA promises a ride that's as smooth as it is spirited. The instant torque ensures that riders can confidently zip away from traffic lights, leaving cars behind, yet it remains controllable, ensuring safety at all times.
Pricing: An Investment in the Future
Priced at $6,900, the Vespa ELETTRICA is not just a purchase; it's an investment in a greener future. While slightly premium, it represents a blend of iconic design, modern technology, and environmental responsibility.
Conclusion: An Electric Evolution of an Icon
The Vespa ELETTRICA is more than just a scooter; it's the future of urban mobility wrapped in an iconic design. It is a testament to Vespa's commitment to innovation while retaining the charm and essence that made the brand legendary. For those looking to combine style with sustainability, the ELETTRICA is the ride of choice.