NITO NES 5 Price and Specs
Added to the EV Database on 27 March 2023
Share NITO NES 5
price (NEW) from:
5230,00
$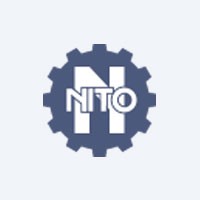 Technical Specifications, Price and Review on the new NITO NES 5.
The NITO NES 5 Scooter, proudly manufactured in Italy, is an absolute game-changer in the world of urban commuting. Combining sleek design with robust engineering, this electric scooter is a true embodiment of style and functionality, setting new standards in the industry. In this comprehensive article, we will delve into the remarkable specifications and technical details of the NITO NES 5, showcasing why it's the perfect choice for modern riders.
Outstanding Features and Specifications
The NITO NES 5 comes with a range of exceptional features and specifications, making it stand out from the crowd. Let's explore each one in detail:
| | |
| --- | --- |
| manufactured in | Italy |
| new from ($) | 5230 |
| motocycle type | Scooter |
| sales start | 2023 |
| range (km) | 90 |
| max. speed | 45 |
| transmission | Clutchless direct drive |
| battery (kWh) | 2.52 |
| 0 to100 km/h | unknown |
| power (h.p.) | 5.4 |
Versatility at its Best
The NITO NES 5 is equipped with all-terrain tires, allowing it to effortlessly handle both smooth city roads and rough off-road tracks. This versatile feature adds a sense of adventure to your daily commutes, giving you the freedom to explore various terrains with ease.
Durability and Lightweight
One of the most striking aspects of the NITO NES 5 is its surprising lightweight build, without compromising on durability. Weighing 88 pounds less than modern Vespas, this scooter offers an agile and enjoyable riding experience, giving riders full control on the roads.
Removable Lithium Battery for Hassle-Free Charging
The NITO NES 5 boasts a removable lithium battery, providing the convenience of easy recharging and replacement. With a power reserve of 50 miles, you can confidently venture out without worrying about running out of power mid-journey. Simply remove the battery, charge it at your convenience, and get ready for the next adventure.
Swift Charging Time for Minimal Downtime
Thanks to advanced technology, the NITO NES 5's battery can be fully charged in just 3 hours. This quick charging time ensures minimal downtime, allowing you to spend more time riding and less time waiting for the battery to recharge.
Smartly Placed Battery Compartment for Safety and Style
The NITO NES 5 features a lockable battery compartment situated under the footrest. This smart design not only ensures the safety of your power source but also maintains the scooter's sleek appearance.
Efficient Braking System for Enhanced Safety
Safety is of utmost importance, and the NITO NES 5 takes it seriously. Equipped with front and rear disc brakes, this scooter ensures precise and efficient braking, empowering riders with confidence on every journey.
Comfortable Seating for Two
The NITO NES 5 is thoughtfully designed with a spacious seating arrangement, allowing two riders to comfortably embark on thrilling journeys together. Whether it's a leisurely ride through the city or a weekend adventure, this scooter provides a comfortable and enjoyable experience for both the rider and the passenger.
Convenient Folding Footrests for Passenger Comfort
For the convenience of the passenger, the NITO NES 5 features folding footrests, further enhancing the overall riding experience. Your companion can now sit back and relax during the ride, knowing that their comfort is well taken care of.
Conclusion
The NITO NES 5 Scooter is more than just a mode of transportation; it's a remarkable innovation that revolutionizes urban commuting. With its powerful specifications, versatile features, and comfortable design, this electric scooter outperforms the rest. Whether you're seeking sustainability or performance, the NITO NES 5 has it all. Embrace the future of urban mobility with this electrifying scooter that takes you on thrilling journeys while caring for the environment.