KATALIS EV-1K/56 Specs and Price ⚡ Electric Motorcycle
Share KATALIS EV-1K/56 in Social Media:
price (NEW) from:
6500,00
$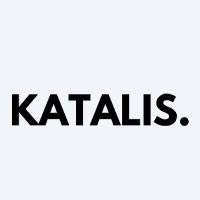 KATALIS EV-1K/56 description ⚡
Technical Specs, Price and Review on the new KATALIS EV-1K/56.
The KATALIS EV-1K/56 is a cutting-edge electric motorcycle that promises to revolutionize your urban commute. Designed and manufactured in India, this exceptional two-wheeler is a game-changer in the world of electric vehicles. Let's dive into the specifications and features that make the EV-1K/56 stand out from the crowd.
Unmatched Performance and Efficiency
The KATALIS EV-1K/56 is not just an incremental improvement over its predecessor; it represents the future of eco-friendly urban mobility. This remarkable motorcycle incorporates the latest technological advancements and a robust engineering approach to deliver a truly exhilarating ride.
| | |
| --- | --- |
| manufactured in | India |
| new from ($) | 6500 |
| motocycle type | City Bike |
| sales start | 2023 |
| range (km) | 70 |
| max. speed | 80 |
| transmission | Clutchless direct drive |
| battery (kWh) | unknown |
| 0 to100 km/h | unknown |
| power (h.p.) | unknown |
Key Specifications
Engine Performance
Under the hood, the EV-1K/56 boasts a potent electric motor generating an impressive 1000 watts of power. This allows the motorcycle to reach a maximum speed of 80 km/h, ensuring a thrilling ride while navigating city streets.
Battery and Range
Equipped with a cutting-edge lithium battery, the EV-1K/56 offers a substantial power reserve, allowing you to cover a distance of up to 70 kilometers on a single charge. Say goodbye to range anxiety and embrace the freedom of hassle-free commuting.
Design and Build
Meticulously crafted by Catalyst Chief Designer Julian Palapa, an esteemed architect, the EV-1K/56 boasts a captivating design language complemented with powerful M56 graphic elements. The frame, rotary lever, and wheels are constructed using lightweight and durable aluminum 6061, ensuring both agility and sturdiness. With a mere weight of 75 pounds, handling this motorcycle is a breeze, making it perfect for maneuvering through crowded streets.
Transmission and Performance
The EV-1K/56 utilizes a clutchless direct-drive transmission system, enhancing its overall efficiency and providing a seamless riding experience. Experience quick acceleration and effortless control, making every ride a joyous adventure.
Riding Into the Future
The EV-1K/56 heralds the beginning of a new era in electric motorcycles. Its powerful engine, extended range, and sleek design ensure it stands head and shoulders above the competition. Whether you're a daily commuter or an eco-conscious individual, this motorcycle will undoubtedly cater to your needs.
Embrace the Revolution
The EV-1K/56 is a testament to Katalis' commitment to innovation and sustainability. With the sales set to commence in 2023, make sure you're among the first to own this remarkable piece of engineering. Say goodbye to conventional gasoline-powered vehicles and embrace the electric revolution.
Conclusion
In conclusion, the KATALIS EV-1K/56 is not just a motorcycle; it's a statement. Its powerful performance, eco-friendly nature, and futuristic design make it a compelling choice for modern-day riders. If you're ready to elevate your commuting experience, look no further than the EV-1K/56. Welcome the future of urban mobility with open arms and embark on a journey that's not just thrilling but also sustainable. Get ready to revolutionize the way you commute with the KATALIS EV-1K/56.