Opibus Roam Air Specs and Price ⚡ Electric Motorcycle
Share Opibus Roam Air in Social Media:
price (NEW) from:
2050,00
$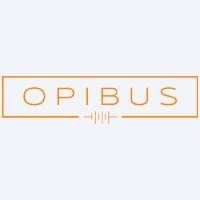 Opibus Roam Air description ⚡
Technical Specs, Price and Review on the new Opibus Roam Air.
The Opibus Roam Air is a powerful and versatile off-road electric motorcycle that offers an exciting riding experience. Manufactured in China and introduced in 2022, this two-wheeler is designed to tackle rough terrains with ease. Let's explore the specifications and features of the Opibus Roam Air 3.24 kWh X 2.
Experience Off-Road Freedom
With its powerful motor, impressive range, and sturdy design, the Opibus Roam Air is ready to conquer challenging off-road trails. Whether you're a thrill-seeker or an adventure enthusiast, this electric motorcycle provides a clean and quiet riding experience without compromising on performance.
| | |
| --- | --- |
| manufactured in | China |
| new from ($) | 2050 |
| motocycle type | Off-road |
| sales start | 2022 |
| range (km) | 140 |
| max. speed | 90 |
| transmission | chain |
| battery (kWh) | 3.24 X 2 |
| 0 to100 km/h | 5.5 |
| power (h.p.) | 4 |
Key Specifications
Engine and Performance
The Opibus Roam Air is equipped with a robust electric motor that produces 4 horsepower, allowing the motorcycle to reach a maximum speed of 90 km/h. With quick acceleration, it takes only 5.5 seconds to go from 0 to 100 km/h, ensuring an exhilarating ride.
Battery and Range
The motorcycle is powered by two 3.24 kWh lithium-ion batteries, providing a total capacity of 6.48 kWh. With this energy reserve, the Roam Air offers an impressive range of 140 kilometers on a single charge. This extended range enables you to explore off-road trails without worrying about running out of power.
Transmission and Drive
The Opibus Roam Air utilizes a chain transmission system, which efficiently transfers power from the electric motor to the rear wheel. This setup is commonly used in off-road motorcycles to handle the demands of rugged terrain.
Maintenance and Service
As an electric motorcycle, the Opibus Roam Air eliminates the need for oil, filters, and gaskets since it lacks an internal combustion engine and gearbox. The manufacturer provides a service agreement for all their products, covering maintenance and software updates related to electrical components. Technical support is available through approved service providers in your region, making it convenient to maintain the motorcycle.
Charging
Each Opibus Roam Air 3.24 kWh motorcycle comes with a portable charger, allowing you to connect it to any external 110/220 V AC outlet. This flexibility enables you to charge the motorcycle at home, the office, or public charging stations, ensuring you have sufficient power for your next adventure.
Cost-Effective and Environmentally Friendly
The Roam Air's electric drivetrain not only offers excellent performance but also contributes to lower maintenance costs. By eliminating the need for frequent oil changes and engine-related maintenance, riders can enjoy a cost-effective ownership experience. Moreover, as an emission-free vehicle, it reduces environmental impact, promoting sustainability in off-road adventures.
Conclusion
In conclusion, the Opibus Roam Air 3.24 kWh X 2 electric motorcycle is a compelling option for off-road enthusiasts seeking a powerful and environmentally friendly riding experience. With its impressive range, agile performance, and easy maintenance, it provides a thrilling ride while treading lightly on the environment. Whether you're exploring nature or maneuvering through challenging trails, the Opibus Roam Air is ready to take you on unforgettable off-road journeys.