Piaggio 1 Specs and Price ⚡ Electric Motorcycle
Share Piaggio 1 in Social Media:
price (NEW) from:
4399,00
$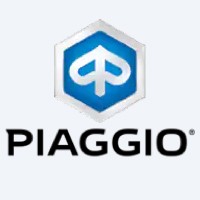 Technical Specs, Price and Review on the new Piaggio 1.
The Piaggio 1 is an exceptional electronic scooter that heralds a new generation of eco-friendly urban mobility. Manufactured in Italy and introduced in 2022, this scooter is designed to provide a premium and environmentally conscious riding experience. Let's explore the specifications and features of the Piaggio 1 1.4 kWh model.
Environmentally Conscious Urban Mobility
Piaggio, known for its commitment to quality, technology, and safety, introduces the Piaggio 1 as a premium scooter that embodies these values. With its electric drivetrain, the Piaggio 1 offers emission-free urban mobility, contributing to cleaner and healthier city environments.
| | |
| --- | --- |
| manufactured in | Italy |
| new from ($) | 4399 |
| motocycle type | Scooter |
| sales start | 2022 |
| range (km) | 55 |
| max. speed | 45 |
| transmission | transmission |
| battery (kWh) | 1.4 |
| power (h.p.) | unknown |
Key Specifications
Engine and Performance
The Piaggio 1 is powered by a 1.2 kW electric motor, providing sufficient power for urban commuting. With a maximum speed of 45 kilometers per hour, the scooter ensures smooth and quiet rides within city limits. While specific horsepower details are not provided, the focus of this scooter is on emission-free transportation.
Battery and Range
Equipped with a 1.4 kWh lithium-ion battery, the Piaggio 1 offers a reasonable range of 55 kilometers on a single charge. This capacity is suitable for short to medium-range commutes, making it an ideal choice for city dwellers who need a reliable and efficient mode of transport.
Transmission and Drive
The scooter features an automatic transmission, which simplifies riding and makes it accessible to a wide range of users. The emphasis on ease of use and convenience aligns with its purpose as an urban mobility solution.
Design and Build
As expected from Piaggio, the Piaggio 1 boasts a stylish design that exudes quality and attention to detail. Its refined chassis and excellent handling enhance the overall riding experience, ensuring a comfortable and smooth journey through city streets.
Elevate Your Urban Commute
The Piaggio 1 is the perfect choice for urban commuters seeking a convenient, eco-friendly, and stylish mode of transportation. With its agile performance and sufficient range, it provides a practical solution for daily commutes and city travel. Whether you're zipping through traffic or quietly gliding along the streets, the Piaggio 1 is designed to cater to your urban mobility needs.
Conclusion
In conclusion, the Piaggio 1 1.4 kWh model sets a new standard for electronic scooters, combining premium design, eco-consciousness, and practicality in one package. With its Italian craftsmanship, refined handling, and emission-free operation, it offers a compelling option for urban commuters looking to embrace sustainable transportation. Experience the joy of electric urban mobility with the Piaggio 1 and enjoy a quiet and efficient ride that speaks volumes about your commitment to a cleaner and greener future.