KUBERG Challenger Specs and Price ⚡ Electric Motorcycle
Share KUBERG Challenger in Social Media:
price (NEW) from:
6100,00
$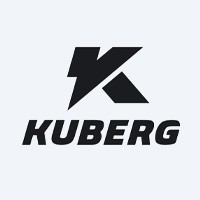 KUBERG Challenger description ⚡
Technical Specs, Price and Review on the new KUBERG Challenger.
The KUBERG Challenger is an extraordinary electric motorcycle that embodies the dedication and innovation of its creators. Manufactured in the Czech Republic and launched in 2022, this trail-focused motorcycle showcases the result of two years of intensive research and development. Let's delve into the specifications and features that make the KUBERG Challenger stand out from the crowd.
A Pursuit of Perfection
The KUBERG Challenger is the culmination of relentless dedication to perfection. The creators of this motorcycle refused to settle for anything less than excellence, resulting in a trail bike that reflects their pride and passion for innovation.
| | |
| --- | --- |
| manufactured in | Czech Republic |
| new from ($) | 6100 |
| motocycle type | Trial |
| sales start | 2022 |
| range (km) | 60 |
| max. speed | 45 |
| transmission | chain |
| battery (kWh) | 0.8 |
| 0 to100 km/h | unknown |
| power (h.p.) | 10 |
Key Specifications
Engine Performance
The KUBERG Challenger is equipped with a dynamic electric motor that has been meticulously redesigned to deliver optimal power and instant response time. With 10 horsepower at its disposal, this motorcycle offers impressive performance for trail riding enthusiasts.
Battery and Range
The motorcycle is powered by a capable 0.8 kWh lithium-ion battery, providing sufficient energy for thrilling trail adventures. With a range of 60 kilometers on a single charge, riders can explore off-road terrains with confidence.
Design and Build
The KUBERG Challenger is purposefully designed for trial riding, making it a perfect choice for riders seeking both speed and traction. The motorcycle is crafted to excel in fast short bursts and offer powerful traction for achieving high speeds when needed.
Transmission and Drive
The motorcycle utilizes a chain transmission system, allowing for efficient power transfer to the wheels. The emphasis on optimizing performance for trail riding ensures an exhilarating and responsive experience on various terrains.
Trail Riding Excellence
Designed specifically for trial riding, the KUBERG Challenger is poised to deliver an exceptional off-road experience. Whether you seek quick bursts of speed or powerful traction for challenging terrains, this electric motorcycle is engineered to exceed expectations.
Conclusion
In conclusion, the KUBERG Challenger represents the pinnacle of trail-focused electric motorcycles. With its carefully redesigned motor, capable battery, and trail-oriented design, it offers riders an unmatched experience on off-road journeys. Embrace the spirit of innovation and embark on thrilling adventures with the KUBERG Challenger, a testament to the commitment of Kuberg to push the boundaries of electric motorcycle technology.