Monday Motorbikes PIEZO Specs and Price ⚡ Electric Motorcycle
Share Monday Motorbikes PIEZO in Social Media:
price (NEW) from:
4599,00
$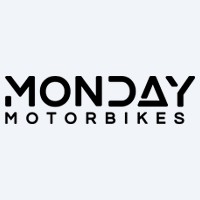 Monday Motorbikes PIEZO description ⚡
Technical Specs, Price and Review on the new Monday Motorbikes PIEZO.
The Monday Motorbikes PIEZO is an innovative e-bike platform tailored to cater to the requirements of diverse riders, including city commuters, campus residents, urban dwellers, and delivery specialists. Manufactured in the USA and launched in 2021, the PIEZO boasts a 2.88 kWh battery capacity, making it a compelling option for hassle-free and eco-friendly transportation. Let's explore the specifications and technical features of the Monday Motorbikes PIEZO e-bike.
Versatile Urban Mobility
Designed as a city bike, the Monday Motorbikes PIEZO addresses the mobility demands of urban environments. It provides a green and efficient solution for individuals and professionals seeking reliable and eco-conscious transportation.
| | |
| --- | --- |
| manufactured in | USA |
| new from ($) | 4599 |
| motocycle type | City Bike |
| sales start | 2021 |
| range (km) | 128 |
| max. speed | 64 |
| transmission | chain |
| battery (kWh) | 2.88 |
| 0 to100 km/h | unknown |
| power (h.p.) | unknown |
Key Specifications
Battery and Range
The Monday Motorbikes PIEZO is equipped with a powerful 2.88 kWh PIEZO battery. This substantial battery capacity ensures a commendable range of up to 128 kilometers on a single charge, alleviating concerns about running out of power during city commutes or delivery tasks.
Motor and Power System
The e-bike incorporates a robust 2.9 kW motor and a 72 V power system, delivering impressive performance and acceleration for urban riding. The powerful motor provides ample power to tackle various terrains and traffic situations.
Construction and Design
The PIEZO is built with T6 aluminum construction, specifically designed to resist corrosion and enhance the bike's overall durability. The thoughtful design not only ensures longevity but also contributes to the bike's sleek and modern appearance.
Connectivity and Security
The e-bike comes with integrated Bluetooth connectivity, allowing riders to access and control various features through the dedicated Monday Motorbikes app. Additionally, the app enhances security measures, ensuring the safety of the bike while parked or not in use.
Battery Options
The Monday Motorbikes PIEZO offers two battery options: 33 Ah and 40 Ah. These choices provide riders with the flexibility to select the battery capacity that best suits their commuting or delivery needs.
Conclusion
In conclusion, the Monday Motorbikes PIEZO is a cutting-edge e-bike platform that promises an exceptional urban commuting experience. With its robust motor, impressive battery capacity, and user-friendly app integration, the PIEZO is well-suited for a wide range of riders, from daily city commuters to delivery specialists. Embrace the future of urban mobility with the Monday Motorbikes PIEZO, an embodiment of innovation and sustainability.