Rondine Motor Elettra Cafè Racer Specs and Price ⚡ Electric Motorcycle
Share Rondine Motor Elettra Cafè Racer in Social Media:
price (NEW) from:
3300,00
$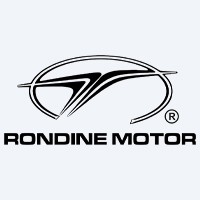 Rondine Motor Elettra Cafè Racer description ⚡
Technical Specs, Price and Review on the new Rondine Motor Elettra Cafè Racer.
The Rondine Motor Elettra Café Racer is a stylish and efficient electric motorbike that offers an exciting blend of performance and eco-consciousness. Manufactured in Italy and introduced in 2018, this Motard-type motorcycle is designed to provide an exhilarating riding experience within urban environments. Let's explore the specifications and technical features of the Elettra Café Racer 2.2 kWh.
Performance and Sustainability
The Rondine Motor Elettra Café Racer embodies the perfect balance between performance and sustainability. Its efficient PowerTrain and air-cooled system contribute to its reliability and extended range, allowing riders to explore the city with confidence and peace of mind.
| | |
| --- | --- |
| manufactured in | Italy |
| new from ($) | 3300 |
| motocycle type | Motard |
| sales start | 2018 |
| range (km) | 80 |
| max. speed | 100 |
| transmission | chain |
| battery (kWh) | 2.2 |
| 0 to100 km/h | unknown |
| power (h.p.) | 12.8 |
Key Specifications
Battery and Range
The Elettra Café Racer is equipped with a 2.2 kWh battery, providing ample power for urban commuting and short trips. With a single charge, riders can cover a distance of up to 80 kilometers, making it suitable for daily city travel.
Motor and Power
This electric bike boasts a powerful motor with a capacity of 12.8 horsepower (h.p.), allowing it to reach a maximum speed of 100 kilometers per hour. The combination of power and performance ensures an exciting ride for enthusiasts.
Efficient PowerTrain
Rondine Motor has developed an advanced Elettra PowerTrain for the Café Racer, emphasizing efficiency and simplicity. The technology used maximizes the bike's energy usage while eliminating the need for complex cooling systems. As a result, the entire power system, from the battery to the motor, operates solely on air-cooling, reducing potential mechanical issues and extending the bike's range.
Design and Aesthetics
The Elettra Café Racer showcases a beautiful and clean design that exudes a sense of style and passion. Its café racer style combines retro aesthetics with modern technology, making it an eye-catching and appealing motorcycle.
Easy Recharge
The bike's battery can be easily recharged, making it convenient for riders to top up the power at home or any electric charging station.
Conclusion
In conclusion, the Rondine Motor Elettra Café Racer 2.2 kWh is a prime example of innovation and design coming together to create an electric motorcycle that offers both performance and eco-consciousness. With its impressive horsepower, stylish café racer aesthetics, and efficient PowerTrain, the Elettra Café Racer is a compelling choice for urban riders seeking a clean and exhilarating experience on two wheels.
Please note that the specific acceleration (0 to 100 km/h) time was not provided in the available information.