TACITA T-Cruise Urban T65 Specs and Price ⚡ Electric Motorcycle
Share TACITA T-Cruise Urban T65 in Social Media:
price (NEW) from:
20775,00
$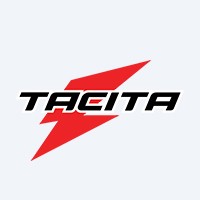 TACITA T-Cruise Urban T65 description ⚡
Technical Specs, Price and Review on the new TACITA T-Cruise Urban T65.
The TACITA T-Cruise Urban T65 is a remarkable electric motorcycle that has gained attention and popularity since its release in 2020. Manufactured in Italy by the renowned brand Tacita, the T-Cruise Urban T65 falls under the category of Heavy Motorcycles and is known for its impressive power and range. Let's dive into the specifications and technical features of this outstanding electric motorcycle.
| | |
| --- | --- |
| manufactured in | Italy |
| new from ($) | 20775 |
| motocycle type | Heavy Motorcycle |
| sales start | 2020 |
| range (km) | 210 |
| max. speed | unknown |
| transmission | chain |
| battery (kWh) | 17.2 |
| 0 to100 km/h | unknown |
| power (h.p.) | 59 |
Key Specifications
Battery and Range
The TACITA T-Cruise Urban T65 is equipped with a substantial 17.2 kWh battery, providing it with a commendable range. Riders can travel up to 210 kilometers on a single charge, making it suitable for longer journeys and city commutes alike.
Power and Performance
This electric motorcycle boasts an electric motor that generates 59 horsepower (h.p.) or approximately 43.1 kW. This impressive power output ensures a thrilling and dynamic riding experience.
Design and Style
The T-Cruise Urban T65 is a part of the custom/cruiser motorcycle generation. Tacita has made various finishes available for this model, allowing riders to choose the style that suits their preferences.
Electric Starter
The motorcycle features an electric starter, making it convenient and easy to start the bike with a simple push of a button.
Additional Information
While the specific maximum speed and acceleration (0 to 100 km/h) time were not provided in the available information, it's safe to assume that the TACITA T-Cruise Urban T65 offers impressive performance capabilities.
Conclusion
In conclusion, the TACITA T-Cruise Urban T65 is a powerful and long-range electric motorcycle that represents the advancement of electric mobility in the Heavy Motorcycle category. With its substantial battery capacity, strong power output, and stylish design, the T-Cruise Urban T65 is an excellent choice for riders seeking a high-performance electric motorcycle with an extensive range for urban and longer rides.
Please note that the exact maximum speed and acceleration figures were not included in the available information. For precise performance details, it's recommended to refer to the manufacturer's official specifications.