GOVECS ELMOTO LOOP Specs and Price ⚡ Electric Motorcycle
Share GOVECS ELMOTO LOOP in Social Media:
price (NEW) from:
4390,00
$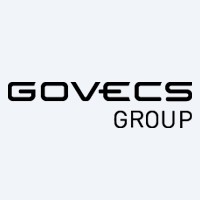 GOVECS ELMOTO LOOP description ⚡
Technical Specs, Price and Review on the new GOVECS ELMOTO LOOP.
GOVECS ELMOTO LOOP: The Ultimate Electric Minibike
The GOVECS ELMOTO LOOP is a remarkable electric minibike that exudes both style and performance. With its exceptional design, user-friendly features, and thrilling driving experience, this German-manufactured electric two-wheeler stands out in the market. In this article, we will explore the specifications and unique selling points of the ELMOTO LOOP, brought to you by the prestigious GOVECS Group.
Introducing the ELMOTO LOOP
| | |
| --- | --- |
| manufactured in | Germany |
| new from ($) | 4390 |
| motocycle type | Minibike |
| sales start | 2019 |
| range (km) | 74 |
| max. speed | 45 |
| transmission | Clutchless direct drive |
| battery (kWh) | 1.78 |
| power (h.p.) | 2.68 |
The ELMOTO LOOP is not your average e-scooter. It represents the perfect fusion of a traditional bike and an electric scooter, resulting in an incredibly light and agile vehicle. Weighing just 59 kg, this e-motorcycle is a breeze to handle, making it suitable even for those new to scooter riding.
Specifications of GOVECS ELMOTO LOOP
Let's dive into the technical aspects that make the GOVECS ELMOTO LOOP a standout in the world of electric minibikes.
1. Powerful Performance
The ELMOTO LOOP is equipped with a robust electric motor capable of delivering 2.68 horsepower. This powertrain ensures swift acceleration and seamless riding experiences, making your city commutes more enjoyable than ever.
2. Impressive Range
Covering a distance of 74 kilometers on a single charge, the ELMOTO LOOP boasts an impressive range. Whether it's a short trip to the store or a daily commute to work, this electric minibike has you covered.
3. Maximum Speed
With a maximum speed of 45 km/h, the ELMOTO LOOP strikes the perfect balance between efficiency and thrill. It allows you to cruise through urban streets comfortably while adhering to speed limits.
4. Clutchless Direct Drive
Say goodbye to the complexities of a traditional motorcycle transmission. The ELMOTO LOOP features a clutchless direct drive system, simplifying gear shifts and ensuring a smoother ride.
5. Energy-Efficient Battery
Powered by a 1.78 kWh battery, the ELMOTO LOOP is not only powerful but also energy-efficient. This cutting-edge battery technology optimizes performance while minimizing energy consumption.
The Perfect Urban Companion
As part of GOVECS' new lineup of electric delivery scooters, the ELMOTO LOOP stands out as the ideal urban companion. Navigating through congested city streets and tight spaces is a breeze with this nimble and lightweight electric motorcycle. Its compact design allows you to maneuver effortlessly, saving time and effort during your daily rides.
A Brand You Can Trust
The ELMOTO LOOP is brought to you by the renowned GOVECS Group, a leading electric scooter manufacturer in Europe. Their commitment to innovation and sustainability shines through in every vehicle they produce. When you choose the ELMOTO LOOP, you're not just opting for a high-performance e-motorcycle; you're investing in a reliable and eco-friendly transportation solution.
Conclusion
In conclusion, the GOVECS ELMOTO LOOP is a remarkable electric minibike that surpasses expectations. Its winning combination of exceptional design, user-friendly features, and powerful performance sets it apart from the crowd. Whether you're a seasoned rider or a scooter novice, this e-motorcycle promises a thrilling and convenient journey.
Embrace the future of urban commuting with the GOVECS ELMOTO LOOP and experience the joy of emission-free, efficient, and stylish transportation. So why wait? Embark on your electrifying adventure today!