JOHAMMER J1 150 Specs and Price ⚡ Electric Motorcycle
Share JOHAMMER J1 150 in Social Media:
price (NEW) from:
25740,00
$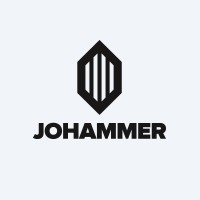 JOHAMMER J1 150 description ⚡
Technical Specs, Price and Review on the new JOHAMMER J1 150.
JOHAMMER J1 150: Redefining Electric Cruisers
Introducing the JOHAMMER J1 150, an extraordinary electric cruiser with cutting-edge energy technology. Proudly manufactured in Australia, this revolutionary motorcycle pushes the boundaries of electric mobility, setting new standards for range, innovation, and sustainability. In this article, we will delve into the specifications and unique features that make the JOHAMMER J1 150 a game-changer in the world of electric motorcycles.
Specifications of JOHAMMER J1 150
Let's explore the technical brilliance that sets the JOHAMMER J1 150 apart from conventional cruisers.
| | |
| --- | --- |
| manufactured in | Australia |
| new from ($) | 25740 |
| motocycle type | Cruiser |
| sales start | 2020 |
| range (km) | 150 |
| max. speed | 120 |
| transmission | Clutchless direct drive |
| battery (kWh) | 8.3 |
| 0 to100 km/h | 7 |
| power (h.p.) | 14.75 |
1. Unmatched Range
With an astounding range of 150 kilometers, the JOHAMMER J1 150 surpasses most electric motorcycles available in the market. This exceptional range is a result of relentless innovation and dedication to providing users with a motorcycle that meets their long-distance riding needs.
2. Powerful Performance
Boasting a top speed of 120 km/h, the JOHAMMER J1 150 offers both power and thrill. Whether you're cruising down the highway or navigating city streets, this electric cruiser delivers a smooth and exhilarating ride.
3. Clutchless Direct Drive
The JOHAMMER J1 150 features a clutchless direct drive transmission system, enhancing the riding experience with seamless acceleration and hassle-free gear shifts.
4. Impressive Battery Capacity
Equipped with an 8.3 kWh battery, the JOHAMMER J1 150 showcases groundbreaking advancements in battery technology. This high-capacity battery ensures extended rides without compromising on performance.
5. Swift Acceleration
Accelerating from 0 to 100 km/h in just 7 seconds, the JOHAMMER J1 150 excels in quick responsiveness, making it ideal for both city commutes and spirited rides.
Innovative Design and Sustainability
The JOHAMMER J1 150 isn't just another electric motorcycle; it is a masterpiece of innovative design and sustainability. Developed and produced in Austria, this motorcycle has undergone a complete redesign, revolutionizing the way electric motorcycles are perceived.
One of the most remarkable features is the integration of the E-drive and controller into the rear wheel, ensuring a maintenance-free and efficient power delivery system. Additionally, the battery development by JOHAMMER is unparalleled in the world of e-mobility, solidifying their position as pioneers in the electric motorcycle industry.
A Greener Future
The JOHAMMER J1 150 embodies the vision of eco-friendly transportation without compromising on performance. Embracing electric mobility means a quieter and cleaner riding experience, reducing noise pollution and eliminating harmful emissions. With the JOHAMMER J1 150, you can enjoy the thrill of riding while respecting the environment and the people around you.
Conclusion
In conclusion, the JOHAMMER J1 150 is a trailblazing electric cruiser that raises the bar for the entire motorcycle industry. Its outstanding range, powerful performance, and commitment to sustainability make it a standout choice for riders who seek a greener and exhilarating journey. Embrace the future of electric mobility with the JOHAMMER J1 150 and experience the sheer joy of riding in harmony with nature.
Take the leap into the future of motorcycling and be part of the electric revolution with the JOHAMMER J1 150. Your ride awaits, and it's electric!