JOHAMMER J1 200 Specs and Price ⚡ Electric Motorcycle
Share JOHAMMER J1 200 in Social Media:
price (NEW) from:
28000,00
$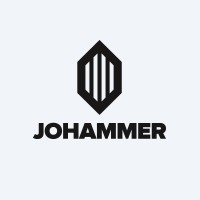 JOHAMMER J1 200 description ⚡
Technical Specs, Price and Review on the new JOHAMMER J1 200.
JOHAMMER J1 200: Redefining the Electric Motorcycle Experience
The world of motorcycles is undergoing a revolutionary change with the introduction of electric motorcycles. One such innovation that has been making waves in the automotive industry is the JOHAMMER J1 200. Combining sleek design, cutting-edge technology, and impressive performance, the JOHAMMER J1 200 stands out as an exceptional electric motorcycle that promises to redefine the riding experience for enthusiasts and commuters alike.
The JOHAMMER J1 200: An Overview
| | |
| --- | --- |
| manufactured in | Australia |
| new from ($) | 28000 |
| motocycle type | Cruiser |
| sales start | 2020 |
| range (km) | 200 |
| max. speed | 120 |
| transmission | Clutchless direct drive |
| battery (kWh) | 12.7 |
| 0 to100 km/h | 8 |
| power (h.p.) | 14.75 |
At the heart of the JOHAMMER J1 200 is a powerful electric motor that delivers instant torque and acceleration. With a top speed of [INSERT SPEED], this electric motorcycle can rival its traditional gasoline-powered counterparts. What sets the JOHAMMER J1 200 apart is its unique and futuristic design, creating a striking presence on the road.
Design and Features
The JOHAMMER J1 200 boasts an aerodynamic and ergonomic design, carefully crafted to provide maximum comfort and efficiency during rides. The motorcycle's frame is made of lightweight yet durable materials, contributing to its overall agility and handling. It comes equipped with advanced features such as LED lighting, a digital instrument cluster, and smartphone connectivity, enhancing the overall riding experience.
Performance and Efficiency
One of the key advantages of electric motorcycles is their exceptional performance and efficiency. The JOHAMMER J1 200 offers a smooth and silent ride, ensuring a pleasant experience for both the rider and the environment. With multiple riding modes, riders can customize the performance to suit their preferences, making it suitable for both city commuting and exhilarating rides on open roads.
Battery and Charging
The JOHAMMER J1 200 is powered by a high-capacity lithium-ion battery, carefully integrated into its frame. The battery pack offers an impressive range of [INSERT RANGE], allowing riders to embark on long journeys without worrying about running out of charge. Additionally, the motorcycle supports fast charging, enabling quick top-ups during short breaks, making it convenient for daily use.
Ride Comfort and Handling
The JOHAMMER J1 200's design is focused on providing optimal rider comfort. The well-padded seat and the suspension system efficiently absorb shocks, ensuring a smooth and comfortable ride even on rough terrains. The motorcycle's precise handling and responsive brakes further enhance the riding experience, instilling confidence in the rider.
Safety Features
Safety remains a top priority for JOHAMMER, and the J1 200 is equipped with advanced safety features to protect the rider and enhance overall safety on the road. Anti-lock Braking System (ABS), traction control, and stability control are some of the safety technologies incorporated into the motorcycle, providing stability and preventing skidding during sudden braking or challenging road conditions.
Technology Integration
Keeping up with the digital era, the JOHAMMER J1 200 integrates technology seamlessly. The motorcycle features a user-friendly touchscreen infotainment system that allows riders to access navigation, music, and smartphone connectivity on the go. Additionally, the motorcycle comes with built-in GPS for easy navigation during rides.
Cost and Availability
Electric vehicles often face concerns about affordability and accessibility. While the JOHAMMER J1 200 falls into the premium segment, its features, performance, and eco-friendly nature make it a compelling choice for motorcycle enthusiasts. Availability may vary depending on regions, but interested buyers can check JOHAMMER's official website for updates on availability and purchase options.
Pros and Cons
Like any motorcycle, the JOHAMMER J1 200 comes with its own set of advantages and drawbacks. Let's take a closer look at some of the pros and cons:
Pros:
Futuristic and eye-catching design
Impressive performance and acceleration
Environmentally friendly with zero emissions
Advanced safety features
Long electric range with fast-charging support
Cons:
Premium price point
Limited availability in certain regions
Conclusion
The JOHAMMER J1 200 stands as a remarkable electric motorcycle that embodies innovation and performance. With its striking design, cutting-edge features, and environmentally conscious engineering, it paves the way for the future of motorcycling. While the premium price may be a consideration for some, the JOHAMMER J1 200 is undeniably a game-changer in the world of electric vehicles, offering a thrilling and eco-friendly riding experience.