OLA S1 Electric Scooter Specs and Price ⚡ Electric Motorcycle
Share OLA S1 Electric Scooter in Social Media:
price (NEW) from:
1333,00
$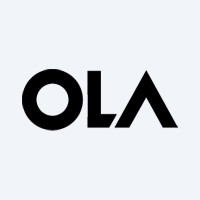 OLA S1 Electric Scooter description ⚡
Technical Specs, Price and Review on the new OLA S1 Electric Scooter.
OLA S1 Electric Scooter: Redefining Urban Commuting with Style and Efficiency
Introducing the OLA S1 Electric Scooter, a game-changing minibike that combines style, efficiency, and eco-friendliness to transform urban commuting. Manufactured in India by Ola Electric, this electric scooter sets new standards with its impressive specifications and innovative features. Let's dive into the specifications of the OLA S1 Electric Scooter, designed to provide a smooth and exhilarating ride for urban explorers.
A Power-Packed Commuting Solution
| | |
| --- | --- |
| manufactured in | India |
| new from ($) | 1333 |
| motocycle type | Minibike |
| sales start | 2022 |
| range (km) | 121 |
| max. speed | 90 |
| transmission | chain |
| battery (kWh) | 2.98 |
| power (h.p.) | 11.4 |
The OLA S1 Electric Scooter boasts a robust 2.98 kWh lithium-ion battery that powers its impressive performance. With a power output of 11.4 horsepower, this electric minibike offers swift acceleration and smooth handling, making it the perfect choice for city commuting.
Efficiency and Sustainability
Designed to be environmentally conscious, the OLA S1 Electric Scooter produces zero emissions, contributing to cleaner air and a greener environment. Its lithium-ion battery ensures optimal energy efficiency, providing a commendable range of 121 kilometers on a single charge.
Stylish Design and Comfort
Complementing its performance, the OLA S1 Electric Scooter showcases a sleek and stylish design. Its compact form factor and ergonomic features ensure maximum rider comfort, making each journey enjoyable and stress-free.
Seamless Connectivity
Embracing the digital age, the OLA S1 Electric Scooter comes equipped with advanced features, including seamless connectivity options. Stay connected on the go with smart integration, enhancing the overall riding experience.
Warranty and Peace of Mind
Ola Electric prioritizes customer satisfaction and provides peace of mind with a comprehensive warranty plan for the OLA S1 Electric Scooter. The scooter itself is covered by a warranty of three years or 40,000 kilometers, whichever comes first, providing assurance and reliability to buyers.
Conclusion
In conclusion, the OLA S1 Electric Scooter is a revolutionary minibike that redefines urban commuting. With its efficient and sustainable design, impressive range, and sleek appearance, it presents an attractive and eco-friendly solution for city riders. Backed by Ola Electric's warranty plan, it ensures a worry-free ownership experience, making it an appealing choice for both novice and experienced riders.
Experience the future of urban commuting with the OLA S1 Electric Scooter and be part of the electric revolution. Embrace the joy of emission-free and efficient rides, while contributing to a cleaner and greener tomorrow.
Please note: The provided warranty details are based on the information available at the time of writing and are subject to change. For the latest and most accurate warranty information, please refer to Ola Electric's official website or contact their authorized dealers.