Aucwell D11 Electric Minibus 5.9 Meters Price and Specs
Added to the EV Database on 23 October 2023
Share Aucwell D11 Electric Minibus 5.9 Meters
price (NEW) from:
42000,00
$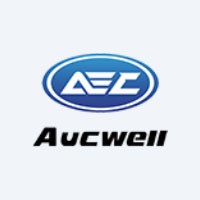 Aucwell D11 Electric Minibus 5.9 Meters Review ⚡
Technical Specifications, Price and Review on the new Aucwell D11 Electric Minibus 5.9 Meters.
Aucwell D11 Electric Minibus 5.9 Meters: A Fusion of Comfort and Functionality
Are you in search of an electric minibus that combines aesthetics and comfort while delivering reliable performance? Look no further than the Aucwell D11 Electric Minibus 5.9 Meters. We will explore the technical specifications, pricing details, and provide an in-depth analysis of the Aucwell D11 Electric Minibus, proudly manufactured in China.
| | |
| --- | --- |
| manufactured in | China |
| sales start | 2022 |
| range (km) | 288 |
| battery (kWh) | 73.6 |
| bus type | shuttle bus |
| seats (qty) | 15-17 |
Unveiling the Aucwell D11 Electric Minibus
The Aucwell D11 Electric Minibus 5.9 Meters is a versatile and thoughtfully designed electric vehicle that offers both aesthetics and comfort. This minibus boasts a range of features that enhance the ride experience for both the driver and passengers.
Aesthetics and Comfort
One of the standout features of the Aucwell D11 is its focus on aesthetics and comfort. The minibus is designed with a specially-crafted cab, a spacious windshield, and ergonomically-designed seats. This thoughtful design not only provides the driver with better visibility but also ensures that passengers enjoy a comfortable and pleasant ride.
Spacious Payload Capacity
With a body length of 5,960mm, the Aucwell D11 offers a generous payload capacity of up to 12.28 cubic meters. This ample space allows for versatile usage, making it suitable for various purposes, including shuttle services, group transportation, and more.
Customizable Seating Arrangements
The flexibility of the Aucwell D11 shines through in its seating arrangements. The number of rear seats can be customized based on the specific requirements of clients. Whether you need space for 15 or 17 passengers, this minibus can be tailored to meet your needs.
Durability and Safety
Built with high-strength materials for both the car body and frame, the Aucwell D11 prioritizes durability and safety. These materials contribute to the minibus's high reliability and safety standards, ensuring the well-being of passengers and the longevity of the vehicle.
Comfortable Interior
Inside the minibus, you'll find advanced interior hardware configurations, impressive décor, and comfortable seating. These features combine to provide passengers with a pleasant and enjoyable journey, making it an ideal choice for extended trips.
All-Weather Performance
The Aucwell D11 is designed to perform in various weather conditions. It comes equipped with a battery heating system to ensure optimal battery performance in cold weather. Additionally, a battery water cooling system is included, allowing the minibus to function effectively even in hot weather.
Slip-Proof Flooring
The flooring of the electric minibus is constructed from slip-proof aluminum alloy. This material not only provides increased wear-resistance but also enhances safety by preventing slips and falls during transit.
Left-Hand Drive and Right-Hand Drive Versions
Aucwell offers the D11 Electric Minibus in both left-hand drive and right-hand drive versions, catering to a wide range of markets and driving preferences.
Pricing
For pricing details on the Aucwell D11 Electric Minibus 5.9 Meters, we recommend contacting Aucwell or an authorized distributor for the most up-to-date and accurate pricing information.
Embrace the Future of Transportation
In conclusion, the Aucwell D11 Electric Minibus 5.9 Meters is a versatile and well-rounded electric vehicle that combines aesthetics, comfort, and functionality. Whether you require group transportation, shuttle services, or other passenger-carrying needs, this minibus is designed to meet your requirements. By choosing the Aucwell D11, you not only invest in a reliable and comfortable transportation solution but also embrace the future of electric mobility. Elevate your passenger transport services and consider the Aucwell D11 Electric Minibus.