Yutong U12 Specs and Price ⚡ Electric Bus
Share Yutong U12 in Social Media: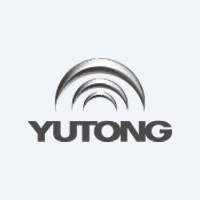 Technical Specs, Price and Review on the new Yutong U12.
Yutong U12: Redefining Urban Mobility
Unveiling a new era of urban transportation, the Yutong U12 stands tall as a remarkable testament to innovation and design. With a fusion of modern aesthetics and cutting-edge technology, this electric bus reimagines the way cities move forward.
A Symphony of Modern Design
| | |
| --- | --- |
| manufactured in | China |
| sales start | 2021 |
| range (km) | 400 |
| battery (kWh) | 422 |
| bus type | citybus |
| passengers (qty) | 85 |
| seats (qty) | 25+1 |
The Yutong U12 is a masterpiece of contemporary bus design, where form seamlessly marries function. Its overall aesthetics resonate with simplicity and harmony, presenting a visual delight that complements the urban landscape. The bus's sleek body exudes a bold yet elegant posture, becoming a mobile marvel that graces city streets.
A Glimpse into Comfort and Convenience
Spanning a length of 12 meters, the Yutong U12 offers a spacious and comfortable passenger compartment. Every detail has been meticulously crafted to enhance the commuting experience. The journey is elevated by thoughtful design and attention to passenger needs.
Empowering with Intelligent Energy
At the heart of the Yutong U12's prowess lies its energy supply—a robust 422kWh battery that propels it into a new realm of efficiency and range. With this advanced power source, the Yutong U12 boasts an impressive maximum mileage of up to 400 kilometers on a single charge, ushering in a wave of eco-conscious urban travel.
Unmatched Capacity, Inclusive Journey
The Yutong U12 isn't just a bus; it's a hub of inclusivity and connectivity. With a capacity to accommodate up to 85 passengers, as well as two wheelchairs or prams, it ensures that every individual is seamlessly integrated into the urban mobility fabric. It's a testament to Yutong's commitment to accessibility and adaptability.
Crafted for Safety and Performance
Yutong's dedication to safety takes a tangible form in the Yutong U12. The bus is equipped with the cutting-edge "BusEYE Pro driving assistant system," a testament to Yutong's relentless pursuit of enhancing active safety systems. With a focus on performance, reliability, and passenger well-being, the Yutong U12 redefines the standards of modern urban transportation.
A Sustainable Journey with Yutong
In an age where sustainability reigns supreme, the Yutong U12 emerges as a beacon of eco-conscious progress. From its intelligent energy systems to its inclusive design, it's a reflection of Yutong's commitment to shaping a greener and more efficient urban future.
Driving Cities Forward
As the Yutong U12 graces the streets, it brings with it a promise of a connected, efficient, and sustainable urban landscape. With every journey it embarks upon, the Yutong U12 symbolizes the harmonious union of innovation and progress.
Disclaimer: The information provided is based on available data and subject to updates. For the latest details on the Yutong U12 and its offerings, please refer to the official manufacturer's sources.