Cenntro LOGISTAR 260 Price and Specs
Added to the EV Database on 25 February 2023
Share Cenntro LOGISTAR 260
price (NEW) from:
38000,00
$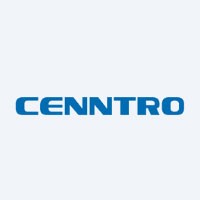 Cenntro LOGISTAR 260 Review ⚡
Technical Specifications, Price and Review on the new Cenntro LOGISTAR 260.
Boldly breaking barriers in the N1 vehicle segment, the Cenntro LOGISTAR 260 43.5 kWh embodies a revolutionary new dimension in the van industry. With its well-proportioned length of 5.5 meters, an impressive width of 1.85 meters, and a substantial height of 2 meters, this vehicle shines with a generous load capacity of 7.5 cubic meters. Offering two handy side loading doors and ultra-convenient rear doors capable of opening up to 270°, this robust vehicle is shaping the future of logistics.
Payload Capacity and Range
A remarkable payload capability of approximately 1,280 kilograms coupled with a formidable flight range of up to 270 kilometers empowers the LS260 to cover a broad spectrum of applications. Whether it's skilled trade operations, courier services, swift parcel delivery, innovative logistics solutions, or facility management, the LS260 is adeptly equipped to meet your needs.
| | |
| --- | --- |
| manufactured in | Germany |
| new from ($) | unknown |
| range (km) | 270 |
| max. speed | 80 |
| sales start | 2023 |
| 0 to100 km/h | 38000 |
| power (h.p.) | 100 |
| battery (kWh) | 43.5 |
| car type | minivan |
| drive type | RWD |
Crafted for Performance and Comfort
Every aspect of the LOGISTAR 260 43.5 kWh screams performance. From its exterior to its interior, the vehicle is crafted to deliver results. Thanks to its aluminum alloy frame and composite plastic front panels, it offers a fine blend of sturdy build quality with an assurance of maximum comfort inside the cabin. With a driving experience designed to instill confidence, the LOGISTAR 260 is set to make every day a productive one.
Cabin Design and Functionalities
The spacious cabin of the LS260 goes beyond merely serving as a driver's area. Thoughtfully designed, it potentially doubles as a mobile office, designed to accommodate the dynamic demands of modern business. Ensuring the effortless fulfillment of day-to-day business activities, this cabin is a testament to Cenntro's understanding of their customers' needs.
Cargo Space and Storage Solutions
The LOGISTAR 260 stands out with its generous cargo space, flexibly supporting the installation of racks and bins. This design consideration makes it the perfect solution for the safe and efficient storage of tools, supplies, equipment, and much more. Catering to a variety of businesses, the LS260 provides a dependable platform for delivering superior performance in challenging environments.
The Cenntro LOGISTAR 260 43.5 kWh is not just a vehicle—it's a revolutionary tool that redefines the N1 vehicle segment. With its meticulously designed features and capabilities, it's geared up to drive your business ahead with confidence and style.