Cenntro LOGISTAR 200 Specs and Price ⚡ Electric Bus
Share Cenntro LOGISTAR 200 in Social Media:
price (NEW) from:
36100,00
$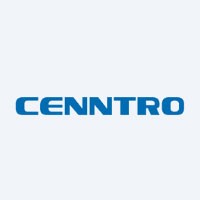 Cenntro LOGISTAR 200 description ⚡
Technical Specs, Price and Review on the new Cenntro LOGISTAR 200.
Unveiling the dynamic, electric prowess of the Cenntro LOGISTAR 200. With its formidable 41.9 kWh battery, this all-electric commercial vehicle is fully equipped to revolutionize your everyday operations. Boasting a payload capacity of up to 1,065 kg and a range that stretches up to an impressive 260 km, the LOGISTAR 200 proves itself to be a game-changer in business transportation.
Fast Charging for Uninterrupted Workflow
One of the defining features of the LOGISTAR 200 is its fast charging capability. This feature helps maintain a seamless workflow by ensuring that the vehicle is always ready for use. Fast charging reduces the downtime and keeps the LOGISTAR 200's robust electric engine ready to power your business.
| | |
| --- | --- |
| manufactured in | Germany |
| new from ($) | 36100 |
| range (km) | 264 |
| max. speed | 80 |
| sales start | 2022 |
| 0 to100 km/h | unknown |
| power (h.p.) | 40 |
| battery (kWh) | 41.9 |
| car type | minivan |
| drive type | RWD |
Compact and Versatile: The Cenntro LOGISTAR 200
What sets the LOGISTAR 200 apart from conventional transporters is its innovative design. It's more compact, making it perfectly adaptable to a diverse range of business needs. This all-electric transporter is not only space-efficient but also comes in various body styles to suit your unique requirements.
Diving into Electric Mobility with LOGISTAR 200
Electric mobility doesn't have to be intimidating. The LOGISTAR 200 41.9 kWh is a shining testament to the fact that transitioning to an all-electric fleet can be a seamless, rewarding process. This vehicle comes equipped with all the necessary features and technology to meet the demands of modern business logistics, thereby assuring you that you're well-prepared to embrace the future of transportation.
The Complete Package: LOGISTAR 200 41.9 kWh
The LOGISTAR 200 41.9 kWh comes with everything you need to elevate your business operations. Its impressive payload, considerable range, fast charging, and flexible design make it a comprehensive transport solution that delivers on all fronts. It's more than just an electric transporter – it's a symbol of the shift towards a greener, more sustainable future.
Unleash the full potential of your business with the LOGISTAR 200. It's time to welcome a new era of efficient, sustainable, and uncompromising business transportation.