Cenntro LOGISTAR 100 Specs and Price ⚡ Electric Bus
Share Cenntro LOGISTAR 100 in Social Media:
price (NEW) from:
21100,00
$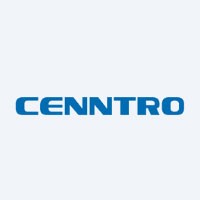 Cenntro LOGISTAR 100 description ⚡
Technical Specs, Price and Review on the new Cenntro LOGISTAR 100.
When it comes to enhancing the productivity of your business without eating into your profits, the Cenntro LOGISTAR 100 16 kWh stands as an unmatched solution. Crafted with expansive interior space, this electric powerhouse is designed to fuel your operations and grow your bottom line.
Superior Electric Drive System: Reduced Maintenance and Increased Efficiency
One of the defining features of the LOGISTAR 100 16 kWh is its electric drive system. More than just an eco-friendly alternative, this innovative drive system minimizes the need for scheduled maintenance work, leading to a significant drop in operating costs. Consequently, it boasts the best-in-class total cost of ownership.
| | |
| --- | --- |
| manufactured in | Germany |
| new from ($) | 21100 |
| range (km) | 162 |
| max. speed | 80 |
| sales start | 2023 |
| 0 to100 km/h | unknown |
| power (h.p.) | 33.5 |
| battery (kWh) | 16 |
| car type | minivan |
| drive type | FWD |
What's more, the fewer stops for refueling equate to longer work hours for your business. This means you can ensure your enterprise operates seamlessly, thereby heightening overall productivity.
Impressive Power Reserve: A Commitment to Uninterrupted Business Operations
The LOGISTAR 100 16 kWh promises a remarkable power reserve, with the capacity to cover 162 kilometers on a single charge. This feature presents a unique advantage, empowering your business to keep moving all day long. As a result, you can optimize your delivery schedule, ensuring that your services remain unmatched in terms of speed and reliability.
Compact Design: Navigating City Streets with Ease
Despite its deceptively compact design, the LS100 showcases dimensions of 1.61m in width and 3.66m in length. This compactness grants it the ability to effortlessly navigate diverse city streets. Never again will narrow roads or bustling urban centers hinder your business deliveries.
Optimal Cargo Capacity: Mastering the Art of Efficient Delivery
The LS100 isn't just a transport vehicle; it's a testament to the optimal use of space. With a cargo space of 2 cubic meters, it can comfortably accommodate 500kg of goods. Furthermore, its clever design featuring two entry points helps maintain an organized arrangement of parcels. This thoughtful design brings about a perfect balance, ensuring comfort and convenience on every journey.
Ultimately, the Cenntro LOGISTAR 100 16 kWh offers an impressive blend of efficiency, power, and convenience. It's a compelling choice for businesses looking to optimize their operations, enhance service delivery, and minimize costs. Unleash your business potential with the LOGISTAR 100 16 kWh today.