IVECO E-WAY 18m Price and Specs
Added to the EV Database on 31 January 2022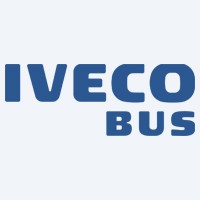 Technical Specifications, Price and Review on the new IVECO E-WAY 18m.
| | |
| --- | --- |
| manufactured in | Czech Republic |
| sales start | 2019 |
| range (km) | 300 |
| battery (kWh) | 460 |
| bus type | citybus |
| seats (qty) | 42 |
The IVECO E-WAY, a majestic 18m city bus with an impressive 460 kWh battery, is a product of the Czech Republic's advanced manufacturing capabilities. It first hit the market in 2019, clearly demonstrating the future of clean and efficient urban transportation.
Redefining Range - A Journey of 300km on a Single Charge
With a remarkable battery capacity of 460 kWh, this vehicle redefines what it means to be an electric city bus. Capable of covering 300km on a single charge, the IVECO E-WAY sets a new benchmark in the sector, guaranteeing longer, uninterrupted routes.
Innovative Design for Enhanced Comfort
The IVECO E-WAY is no ordinary city bus. It brings together an innovative design philosophy that offers passengers and drivers the very essence of comfort and functionality. The aesthetic appeal is unparalleled, characterized by a dynamic front facade that boasts a modern, contemporary design. The rounded, expansive windscreen offers an enhanced field of vision, contributing to safer, more reliable journeys.
Accommodating Passengers - Space for 42 and More
Equipped to seat 42 passengers, the IVECO E-WAY is designed to maximize passenger space without compromising on comfort. This makes it an ideal solution for urban areas where high-capacity public transport is in constant demand.
Meeting the Ever-Changing Urban Mobility Needs
The IVECO E-WAY is designed to be adaptable, responding to the evolving needs of urban mobility. Its unique design and innovative features make it a reliable and efficient choice for urban transportation, outperforming other conventional systems.
Standard and Articulated Versions for Enhanced Versatility
Available in both standard and articulated models, the IVECO E-WAY is flexible enough to operate on dedicated bus lanes. This significantly improves travel times and enhances the overall living environment for city dwellers. It delivers a service that closely mirrors the efficiency and reliability of other traditional public transport systems.
In essence, the IVECO E-WAY is more than just a bus. It's a comprehensive solution that pushes the boundaries of public transport, helping cities transition towards a cleaner, more sustainable future. With its unique identity and high-quality mobility features, it truly is a place to live and breathe the city.
---