IVECO E-WAY 12m Price and Specs
Added to the EV Database on 31 January 2022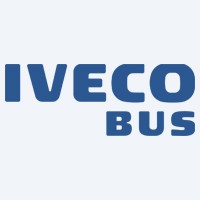 Technical Specifications, Price and Review on the new IVECO E-WAY 12m.
| | |
| --- | --- |
| manufactured in | Czech Republic |
| sales start | 2019 |
| range (km) | 543 |
| battery (kWh) | 350 |
| bus type | citybus |
| seats (qty) | 27 |
High-grade urban mobility is more than just getting from one point to another; it's about experiencing comfort, efficiency, and a touch of individuality. And in the pursuit of such a holistic experience, E-WAY is the unrivaled solution. With its design aimed at making urban transportation a pleasure, E-WAY's unique concept brings a new perspective on commuting in cities.
E-WAY: Fusing Aesthetics and Comfort
A standout feature of IVECO E-WAY is its captivating blend of aesthetic appeal and passenger comfort. The dynamic facade of E-WAY, marked by its avant-garde design, gives it a distinctive identity in the urban setting. Meanwhile, the broad windscreen and rounded volumes provide a spacious and inviting interior for both drivers and passengers, promising a relaxing journey.
E-WAY's Revolutionary Design and Its Impact
The robust and comforting style of E-WAY does more than just catch the eye; it offers quicker, safer commuting. This innovative vehicle is designed to meet the evolving needs of urban transportation, effectively catering to the rapid changes in city mobility. With E-WAY, you can look forward to reliable journeys that are not only quick but also enjoyable.
E-WAY: Catering to Diverse Mobility Needs
To make it a versatile solution for diverse urban commuting needs, E-WAY comes in both standard and articulated models. Whether it's for regular routes or needs more suited to articulated buses, E-WAY has got you covered. Its flexibility makes it a perfect fit for dedicated bus lanes, enhancing the efficiency of urban travel.
E-WAY: Enriching Urban Living
Beyond just meeting the needs of urban commuting, E-WAY aims to improve the overall urban living experience. By operating in dedicated bus lanes, it helps to streamline traffic and boost the city's transportation efficiency. As a result, E-WAY doesn't just get city dwellers where they need to go—it helps make their cities better places to live.
E-WAY: A New Age in Public Transportation
E-WAY is more than just a bus—it's a revolutionary approach to urban mobility. It offers a service that rivals and even surpasses other traditional public transport systems, making it a leading choice for city dwellers. With E-WAY, urban commuting becomes a delightful part of the day, and not just a necessity.
In essence, E-WAY is a transformative step in the evolution of urban mobility. It's a unique blend of aesthetics, comfort, and efficiency—designed not only to transport but to provide a truly superior commuting experience. So, as you navigate the urban jungle, take a ride with E-WAY, where each journey is more than just a ride—it's a unique lifestyle experience.
---