e.COBUS 3000 Specs and Price ⚡ Electric Bus
Share e.COBUS 3000 in Social Media: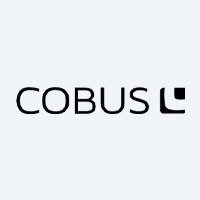 e.COBUS 3000 description ⚡
Technical Specs, Price and Review on the new e.COBUS 3000.
The e.COBUS 3000, an eco-friendly evolution in airport transport, is revolutionizing the industry one ride at a time. This article presents an in-depth examination of the e.COBUS 3000 specifications and performance features, highlighting why it's a standout addition to the sustainable transportation landscape.
Manufactured with German Precision
The birthplace of the e.COBUS 3000 is none other than Germany, a country renowned for its high-quality engineering and manufacturing prowess. The production of this extraordinary airport bus commenced in 2021, demonstrating the strides taken by COBUS INDUSTRIES towards a greener future.
| | |
| --- | --- |
| manufactured in | Germany |
| sales start | 2021 |
| range (km) | 70 |
| battery (kWh) | 120 |
| bus type | airport bus |
| passengers (qty) | 110 |
Unmatched Range and Battery Capacity
What sets the e.COBUS 3000 apart is its impressive range of 70 kilometers. With a robust 120 kWh battery, this exceptional airport bus goes the distance, redefining the standard of airport transportation.
A New Age of Airport Buses
The e.COBUS 3000 is more than an ordinary airport bus. It's an emblem of environmental conservation, capable of accommodating up to 110 passengers comfortably, without compromising the ecological balance.
A Dependable Workhorse in Airports Worldwide
Across continents, from Europe to North America and Asia, the e.COBUS 3000 has proven its worth, steadfastly performing its duty day in, day out. The vehicle's reliability is evident in its extensive use in numerous international airports, making it a global symbol of sustainable airport transport.
Revolutionary Charging and Battery Longevity
The e.COBUS 3000's power solution is as innovative as it is practical. The bus uses stationary fast chargers, achieving a complete charge within an astonishingly short span of one to two hours. This quick turnaround, combined with the ability for fast intermediate charging during idle periods, enables smooth and efficient operation.
German-Made Batteries: A Testament to Durability
Adding to its list of impressive features, the e.COBUS 3000's batteries are manufactured in Germany, synonymous with superior quality and durability. These batteries boast an impressive warranty period of 8 years, with a projected lifespan extending over 12 years, making them a dependable powerhouse in the long run.
Unbeatable Performance in Extreme Conditions
Perhaps the most standout feature of the e.COBUS 3000 is its Lithium Titanate Oxide (LTO) batteries. These high-performance batteries ensure uninterrupted operation in extreme temperatures, ranging from -30°C to +50°C, without the need for cooling or preheating. This resilience and adaptability make the e.COBUS 3000 a dependable ally in any airport, regardless of climate.
In conclusion, the e.COBUS 3000, with its blend of sustainable technology and unrivaled performance, is making waves in the world of airport transportation. This German-manufactured masterpiece serves as a beacon of sustainable innovation, pushing the boundaries of what is achievable in green airport transport.