CHARIOT e-bus 12 m Specs and Price ⚡ Electric Bus
Share CHARIOT e-bus 12 m in Social Media: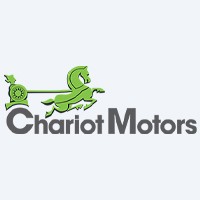 CHARIOT e-bus 12 m description ⚡
Technical Specs, Price and Review on the new CHARIOT e-bus 12 m.
Discover a new perspective in the world of electric buses with the CHARIOT e-bus 12 m, a green innovation set to redefine urban transportation. This flagship model comes with advanced specifications that position it as a game-changer in the industry.
The CHARIOT e-bus 12 M is an epitome of sustainable engineering, with its roots in Bulgaria, and was introduced to the market in 2020. Boasting a robust 345 kWh battery, this citybus can cover an impressive range of up to 400 km in a single charge. Its seating capacity of 33 seats is well-optimized to cater to city commuters.
| | |
| --- | --- |
| manufactured in | Bulgaria |
| sales start | 2020 |
| range (km) | 400 |
| battery (kWh) | 345 |
| bus type | citybus |
| seats (qty) | 33 |
Tech-Driven Transformation with Chariot Motors
Chariot Motors is a pioneering name in electric bus technology, committed to delivering environmentally friendly solutions for urban transportation. The CHARIOT e-bus 12 M embodies this vision by integrating Aowei's most advanced ultracapacitor, leading the charge in clean energy solutions.
The Higer Bus Company: Behind the Scenes of Assembling the CHARIOT E-bus 12 M
The manufacturing marvel, the Higer Bus Company, employs world-class techniques to assemble the CHARIOT e-bus 12 M. Their state-of-the-art facilities play a crucial role in ensuring that every bus aligns with the high standards of quality and performance.
Design and Functionality: Inside the CHARIOT E-bus 12 M
The CHARIOT e-bus 12 M, an ultracapacitor city e-bus, represents the future of urban transportation. This 12-metre low-floor city bus houses 30+2 seats, ensuring comfortable commutes. Designed with inclusivity in mind, it also includes space for a wheelchair, a disability ramp, and standing room for 58 additional passengers.
Quality and Safety Compliance
Upholding European homologation certifications, the CHARIOT e-bus 12 M demonstrates strict adherence to market requirements in the EU. This includes compliance with the ECE R100 energy storage device standard, a testament to the brand's commitment to quality and safety.
As we drive into a future powered by clean energy, the CHARIOT e-bus 12 M, manufactured by Chariot Motors, is leading the way. Its superior specifications and innovative design promise an eco-friendly and efficient mode of urban transportation, furthering the mission of a sustainable future.