CHARIOT e-bus 8.5 m Specs and Price ⚡ Electric Bus
Share CHARIOT e-bus 8.5 m in Social Media: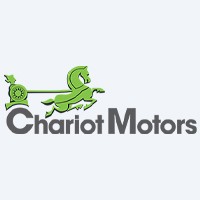 CHARIOT e-bus 8.5 m description ⚡
Technical Specs, Price and Review on the new CHARIOT e-bus 8.5 m.
Unveil a fresh standpoint in the dynamic arena of electric public transportation with the groundbreaking CHARIOT e-bus 8.5 m - a sustainable solution destined to reshape the landscape of urban mobility. This iconic model is equipped with cutting-edge specifications, thus establishing its unparalleled stature in the market.
Introducing the CHARIOT e-bus 8.5m: An Eco-Conscious Powerhouse
Embark on an exciting journey towards cleaner cities with the CHARIOT e-bus 8.5 m, a compelling testament to Bulgaria's innovation. Launched in 2020, this minibus has already proved its worth by offering a generous range of 200 kilometers. Driven by a robust 172 kWh battery, it ensures a smooth and uninterrupted journey.
| | |
| --- | --- |
| manufactured in | Bulgaria |
| sales start | 2020 |
| range (km) | 200 |
| battery (kWh) | 172 |
| bus type | minibus |
| seats (qty) | 14 |
With 14 comfortable seats, this electrifying minibus can accommodate more passengers, thus making public transportation more efficient and sustainable. The CHARIOT e-bus 8.5m is a surefire solution to counter the pressing concerns of urban pollution and congestion.
Revolutionizing Public Transport with Chariot Motors
Chariot Motors stands as a forerunner in the revolution of electric bus technology, unwavering in its commitment to developing environmentally conscious alternatives for city transportation. With the launch of the CHARIOT e-bus 8.5 m, this mission takes a leap forward.
What sets this eco-friendly minibus apart is the incorporation of Aowei's most advanced ultracapacitor technology, showcasing Chariot Motors' dedication to embracing cutting-edge solutions. It's no surprise that this e-bus is leading the race towards sustainable urban mobility solutions.
Manufacturer Details: Chariot Motors
Chariot Motors, the trailblazer behind this innovative e-bus, is a Bulgarian manufacturer dedicated to revolutionizing urban commute with their advanced electric vehicles. Their commitment to sustainable development and adoption of novel technologies makes them a respected name in the industry.
Embrace the future of urban transportation with the CHARIOT e-bus 8.5 m – a green and efficient way to navigate through city streets while keeping our planet clean and healthy. The future of urban mobility is here, and it is electric.