HEULIEZ GX 337 ELEC Price and Specs
Added to the EV Database on 31 January 2022
Share HEULIEZ GX 337 ELEC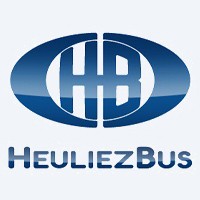 HEULIEZ GX 337 ELEC Review ⚡
Technical Specifications, Price and Review on the new HEULIEZ GX 337 ELEC.
The HEULIEZ GX 337 ELEC, an innovation of French manufacturing prowess, has been electrifying the city bus market since its sales launch in 2021. This electric bus is not only an eco-friendly alternative, but its impressive specifications, such as a 385 kWh battery providing a 300 km range, also offer reliability and endurance on the road.
HEULIEZ GX 337 ELEC: Engineered for Excellence
The HEULIEZ GX 337 ELEC is expertly designed with a state-of-the-art electric synchronous engine motor, powered by robust Lithium-ion NMC batteries. These batteries, working in conjunction with an exclusive energy management system, promise to deliver optimal performance, all while ensuring maximum autonomy for the bus.
| | |
| --- | --- |
| manufactured in | France |
| sales start | 2021 |
| range (km) | 300 |
| battery (kWh) | 385 |
| bus type | citybus |
| seats (qty) | 60 |
The power system of the GX 337 ELEC is one of the major selling points. It comes equipped with a sophisticated supervisory control mechanism, which guarantees efficient energy use. This capability, coupled with the vehicle's considerable range, cements its position as a worthy contender in the city bus segment.
Innovative Comfort Features
Prioritizing passenger comfort, the HEULIEZ GX 337 ELEC introduces a range of innovative enhancements for an elevated ride experience. The bus's thermal comfort stands as a testament to these advancements, with cutting-edge design elements ensuring premium performance in this area.
Capacity and Seating Configuration
With a seating capacity of 60, the HEULIEZ GX 337 ELEC is designed to accommodate a large number of passengers, making it an ideal choice for busy urban routes. The ample space, combined with its comfort-enhancing features, contributes to an enjoyable and convenient commuting experience for passengers.
Efficient Charging System
The HEULIEZ GX 337 ELEC's charging system is a game-changer. Its innovative features include a Combo 2 socket located at the rear of the vehicle, which enables fast, efficient overnight charging at the depot. The bus's charging system is further optimized by a patented management system that ensures the vehicle is ready for the next day's journey within a few hours, increasing the bus's usability and reliability.
A Proud Product of Heuliez Bus
The HEULIEZ GX 337 ELEC is manufactured by Heuliez Bus, a renowned company with a strong heritage in the bus manufacturing industry. This electric city bus represents the company's commitment to sustainable transportation, embodying innovative design and high-performance standards that Heuliez Bus is known for.
In conclusion, the HEULIEZ GX 337 ELEC is a testament to technological advancement and sustainable innovation. Its superior specifications, coupled with an exclusive energy management system and a range of comfort-enhancing features, make it a top contender in the urban transportation market.