BYD K7M ER 30' ELECTRIC BUS Specs and Price ⚡ Electric Bus
Share BYD K7M ER 30' ELECTRIC BUS in Social Media: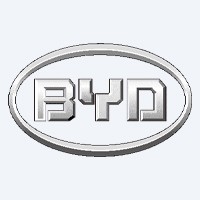 BYD K7M ER 30' ELECTRIC BUS description ⚡
Technical Specs, Price and Review on the new BYD K7M ER 30' ELECTRIC BUS.
Welcome to the future of sustainable public transit. Proudly engineered in China and available since 2018, the BYD K7M ER 30' Electric Bus is an innovative player in the world of green transportation. This transit bus brings together remarkable quality, unparalleled power, and the technology of tomorrow to create an experience that not only respects the environment but also excels in performance.
Navigating Distances: The BYD K7M ER 30' Electric Bus Range
The BYD K7M ER 30' Electric Bus has an impressive range, capable of journeying for up to 315 kilometers without needing to recharge. This remarkable range is designed to match the demanding needs of transit systems that require continuous operation over long distances.
| | |
| --- | --- |
| manufactured in | China |
| sales start | 2018 |
| range (km) | 315 |
| battery (kWh) | 313 |
| bus type | transit bus |
| seats (qty) | 21 |
Power at its Core: The BYD K7M ER 30' Electric Bus Battery
A key contributor to the outstanding range of the K7M ER Electric Bus is its robust battery, boasting a 313 kWh capacity. This electric heart, beating within the frame of the bus, is engineered using BYD's industry-leading lithium iron phosphate technology. These batteries are not just powerful; they're also known as the safest and longest-lasting in the industry.
Embracing Spacious Comfort: The BYD K7M ER 30' Electric Bus Seating Capacity
Space and comfort are paramount when designing transit buses. The K7M ER Electric Bus, with its generous 102-inch-wide body, ensures a comfortable journey for passengers. Able to accommodate 21 seats, the bus promises a ride that is both spacious and enjoyable.
Meeting High Transit Expectations: The Reliability of the BYD K7M ER 30' Electric Bus
Transit systems around the world demand exceptional reliability, and the K7M ER Electric Bus is built to deliver. Rooted in BYD's commitment to quality, this bus is not only reliable but built to stand the test of time.
The Power Behind the Bus: A Brief History of BYD
BYD, initially established as a battery manufacturer in 1995, has grown to become one of the world's largest manufacturers of batteries. As a pioneer in battery technology, the company has a proven track record of creating the safest battery solutions, giving BYD an edge in the rapidly growing electric vehicle industry.
In conclusion, the BYD K7M ER 30' Electric Bus is more than just a means of transportation; it's a testament to the power of innovation. This bus represents the blend of a company's rich history with forward-thinking technology, resulting in a solution that is not only eco-friendly but also reliable, powerful, and primed to shape the future of public transit.