BYD K7M 30' ELECTRIC BUS Specs and Price ⚡ Electric Bus
Share BYD K7M 30' ELECTRIC BUS in Social Media: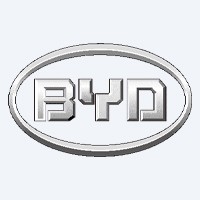 BYD K7M 30' ELECTRIC BUS description ⚡
Technical Specs, Price and Review on the new BYD K7M 30' ELECTRIC BUS.
Hailing from the heart of China's technological prowess, the BYD K7M 30' Electric Bus is a testament to progressive engineering and sustainable mobility. Launched in 2018, this city bus is an embodiment of advanced design, impeccable specifications, and, most importantly, eco-friendly transportation.
The Backbone of BYD's Success: The Subsidiaries
BYD, a Chinese multinational company, owes much of its success to its twin powerhouses, BYD Automotive and BYD Electronic. Their crowning achievement is the BYD K7M, the 30-foot electric bus model that's won acclaim in corporate campuses and academic institutions alike. This electrifying marvel ensures a smooth and silent ride for both students and employees, epitomizing convenient commuting.
| | |
| --- | --- |
| manufactured in | China |
| sales start | 2018 |
| range (km) | 220 |
| battery (kWh) | 215 |
| bus type | citybus |
| seats (qty) | 23 |
BYD K7M: A Star in Various Arenas
This electric bus shines not just on university campuses, but also in airports, entertainment venues, smaller urban areas, and multi-level parking structures. The BYD K7M's versatility sets it apart, making it a preferred choice for many.
The Power behind the Performance: Lithium Iron Phosphate Batteries
Every BYD model, including the K7M, is fitted with lithium iron phosphate batteries. These batteries, known for their industry-leading safety, longevity, and adaptability, fuel BYD's commitment to creating sustainable, high-performance electric buses.
A Charging Paradigm: Versatility at its Finest
The BYD K7M bus offers an array of charging options - wireless, overhead, or AC/DC charging. This flexibility ensures that these electric buses can seamlessly fit into any infrastructure or charging setup, further enhancing their practicality.
Unparalleled Specs: Battery Capacity and Charging Time
Equipped with an impressive 215 kWh battery, the BYD K7M ensures uninterrupted service on the road. This substantial power source can be fully charged in a mere three hours, ensuring minimal downtime and maximum efficiency.
Breaking Barriers with Speed and Range
The BYD K7M bus is more than just an eco-friendly option; it's a powerful performer too. With a top speed of 56 mph and a driving range that extends up to 158 miles, this electric bus defies the conventional limitations of electric vehicles.
A New Age of Public Transit: The BYD K7M 30' Electric Bus
The BYD K7M 30' Electric Bus, a hallmark of BYD's innovative vision, reflects the future of public transit. With its blend of sustainable technology, unparalleled performance, and robust specifications, it's clear that the future of commuting is not just electric - it's BYD electric.