NOVA BUS LFSe+ Price and Specs
Added to the EV Database on 31 January 2022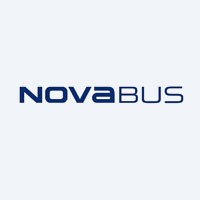 Technical Specifications, Price and Review on the new NOVA BUS LFSe+.
| | |
| --- | --- |
| manufactured in | Canada |
| sales start | 2021 |
| range (km) | 470 |
| battery (kWh) | 594 |
| bus type | transit bus |
| seats (qty) | 36 |
In the bustling streets of Canadian manufacturing, a game-changer has arrived - the NOVA BUS LFSe+. This heavy-duty, fully electric transit bus made its debut in the market in 2021, carrying with it the promise of sustainable, efficient, and comfortable urban mobility.
A Glance at NOVA BUS LFSe+ Specifications
The NOVA BUS LFSe+ isn't just an ordinary bus. It's a mobile powerhouse with a 594 kWh battery that guarantees an impressive range of up to 470 kilometers on a single charge. This substantial range ensures dependable, uninterrupted service across extensive urban routes.
Embrace Quiet Comfort with the NOVA BUS LFSe+
Transporting up to 36 passengers at a time, the LFSe+ has elevated public transit to new heights. Built on the trusted LFS platform, this cutting-edge vehicle integrates sophisticated electric propulsion technology, specifically designed to thrive in challenging operational conditions.
Travelers on the LFSe+ enjoy a remarkably quiet and serene ride, thanks to its zero-emission operation. The absence of gear shifting ensures a smooth journey, further enhancing the passengers' experience. In essence, this vehicle ensures that your travel is not just about getting from point A to point B, but it's also about enjoying the journey in between.
Innovative Charging with OppCharge Technology
An innovative feature of the LFSe+ is its OppCharge technology. This enables rapid, fully automatic charging at end stations, ensuring the bus stays on schedule and services are not disrupted. In other words, it's a perfect blend of performance, convenience, and reliability.
Experience Spacious Interiors and Passenger-Centric Design
The LFSe+ doesn't compromise on interior space for battery storage. It's designed to carry passengers in comfort, not just batteries. The layout offers ample space, contributing to an overall pleasant and stress-free ride for everyone onboard.
Energy-Efficient Performance of the NOVA BUS LFSe+
Powered with up to 564 kWh of onboard energy, the LFSe+ stands ready to grace the streets of numerous cities across America. It's already on its way to Broome County, in the state of NY, ready to revolutionize their public transit system.
The Positive Impact of the NOVA BUS LFSe+
The enthusiastic market response to the LFSe+ is a testament to Nova Bus's expertise. It's clear that the integration of advanced, clean, and sustainable technologies responds to today's urban needs. As such, the NOVA BUS LFSe+ isn't just a vehicle; it's the future of sustainable public transportation, right here, right now.
---